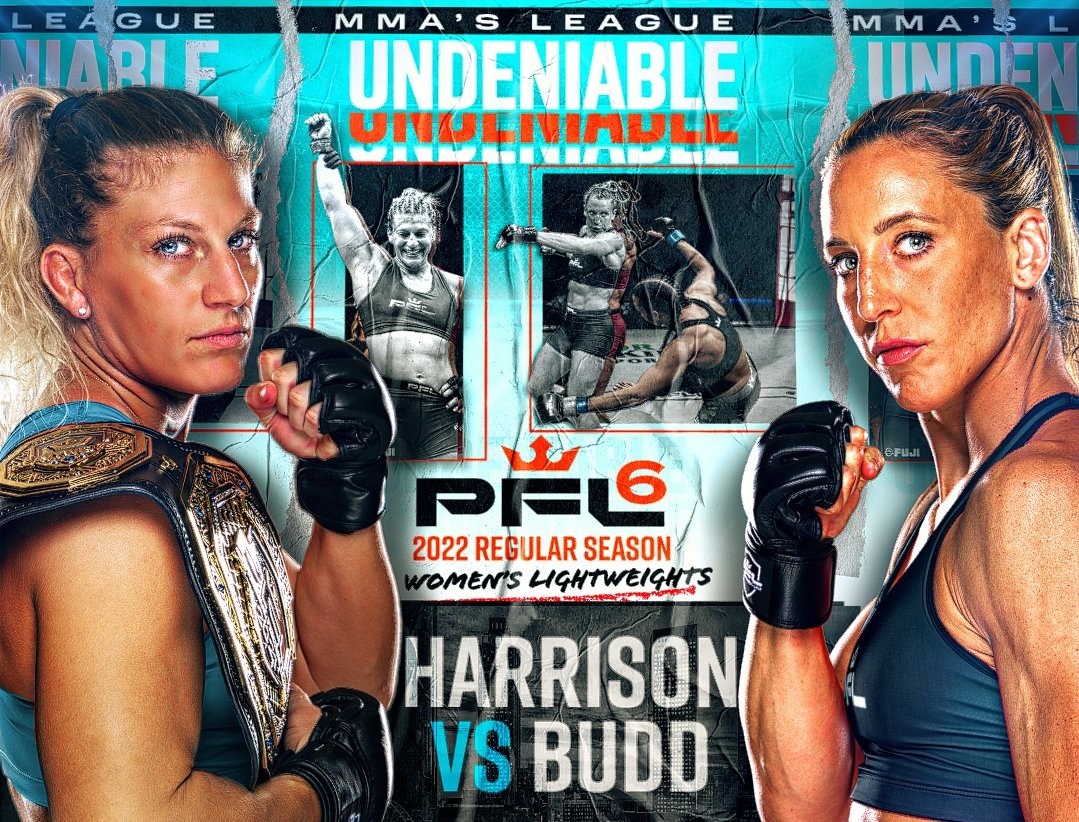 Kayla Harrison looks to continue her undefeated as she faces former Bellator MMA Featherweight Champion Julia Budd July 1st at the Overtime Elite Arena in Atlanta Georgia.
Kayla who seemed to struggle against former Bellator MMA fighter Marina Mokhnatkina in her last performance, will be facing one of the biggest names in her professional career after PFL's investment of Sarah Kaufman did not materialize into a playoff matchup last year.
Budd who had only been defeated by Ronda Rousey, Amanda Nunes, and Cris Cyborg before her first season in the PFL tournament started her 155lbs tournament debut with a disappointing loss the the much less experienced Genah Fabian.  Budd who will be turning 39 just a few days after the matchup finished her Bellator MMA contract with 2 decision wins against Jesssy Miele and Dayana Silva before signing with the PFL as a free agent in 2021.
For fans hoping to see Kayla step up the level of competition she has faced, Julia Budd will offer some name recognition although she appears to be on the back end of her combat sporting career.  That being said, an upset victory over Kayla Harrison could catapult Julia Budd's name back into the limelight for one last great run in the PFL before calling it a career.
For fans hoping to see a Cris Cyborg Vs Kayla Harrison fight later this year, be sure to catch up on her manager's thoughts on her lack of ability to become a PPV fighter.