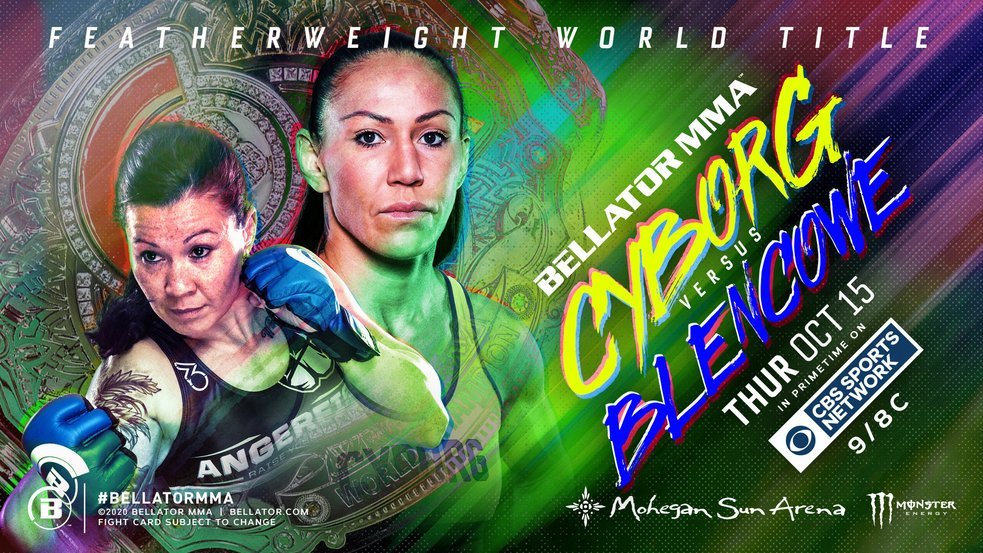 2x IBJJF World Champion and ADCC medalist Cris Cyborg is the most accomplished MMA fighter of all time having won 4 World Championships she has captured every significant belt in the sport of Mixed Martial Arts.  StrikeForce, Invicta, UFC, and Bellator MMA Championship gold took an impressive 15 years to accomplish and Oct. 15th Cris Cyborg will return to face 2x World Boxing Champion Arlene Blencowe, winner of her last three and the #1 contender in the world at 145lbs.  Cyborg who defeated Julia Budd in her last fight via a 4th round TKO shares that opponent with Blencowe on her resume, the difference being Arlene lost 2 close decisions to the long time reigning Bellator MMA Champion Julia Budd.
Speaking with James Lynch on #TheCatchUp a weekly interview series on Cris Cyborg's youtube channel–the champion gave her thoughts on the matchup, and lets fans know when she actually found out about the fight–which will be taking place in 4 weeks at the Mohegan Sun in Connecticut USA.  Cyborg goes on to share some of the focus of this training camp has been increasing her overall speed, and the hand placement of her punches during the combinations.  Almost 2 years removed from her stunning upset defeat to Amanda Nunes, Cyborg has continued to improve and use that experience to strengthen the areas of weakness.
Comparing Arlene Blencowe to another World Champion boxer with MMA experience, Cris Cyborg says we will see a return to a patient and collected Cyborg, similar to the one who fought Holly Holm to defend the UFC Featherweight World Championship.  Considered the only Grand Slam Champion in the sport of Mixed Martial Arts, will we see Cyborg defend that title against Australia's top female fighter Arlene Blencowe?  Fans wanting to find out should set their DVR no for Oct. 15th Bellator 249 and make the tradition of Thursday night fights on CBS Sports Network one for the entire family with #CyborgNation.