Booking Appearances
Book Cris for your event, appearance or seminar
Cris Cyborg is one of the top female athletes in all of sports entertainment, and a recognized brand around the globe.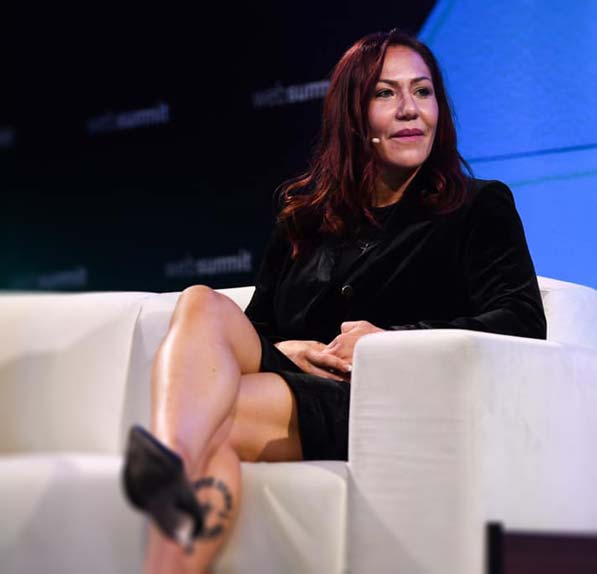 Her legion of loyal fans known as "Cyborg Nation" capture a very diverse range of leading demographics making it possible for her brand to penetrate several desired reaches within the same campaign, driving a guaranteed crowd to your event!
Cris Cyborg is the perfect celebrity to book for your; Corporate Events, Autograph Signings, TV and Radio Commercials, Convention Appearances, Public Meet and Greet, Night Club Appearances, Martial Arts Demonstrations, Product Endorsements, School motivational speeches, Church Testimonies, Anti Bully Speaking, Shopping Mall and Casino events, Tradeshow Appearances, Women's Empowerment retreats, MMA, BJJ, Muay Thai Seminars, and more!
Boook your Appearance now
Bookings for Cris Cyborg are typically done within 90 days of appearance date
1 business class flight, 1 economy class flight (from LAX) or equivalent fee *
Hotel accommodation with check in 24 hours prior to appearance *
Appearance Fee (These vary depending on event, time, and any other event requirements) A 50% deposit is needed before any announcements can be made of Cris Cyborg's participation in your event with the remaining 50% required prior to the start of appearance.
*Flights and Accommodation requirements are based on her residency of Southern California, USA. Multiple appearances at the same destination, or appearances that coincide with her travel schedule can be discussed with management approval.