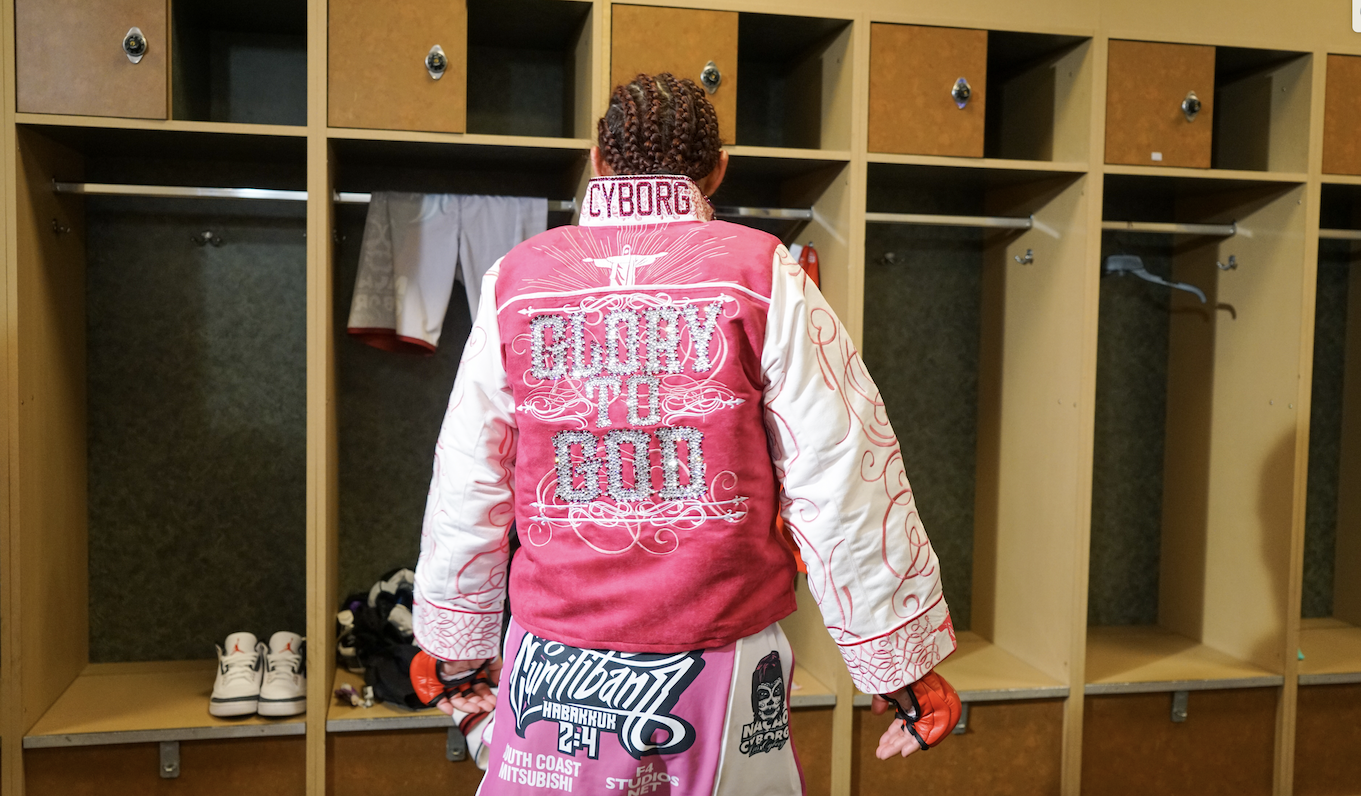 Last week Cris Cyborg proved to the world that she is only getting better with experience, earning her first career submission victory against 2x World Boxing Champion Arlene Blencowe in the main event of Bellator 249.  Cyborg who now has a career MMA record of 23 wins and only 2 defeats during a professional career that has spanned over 15 years has captured every significant world championship in the sport of Mixed Martial Arts, becoming MMA's only Grand Slam Champion.
Over 2 years removed from her last defeat, Cyborg has won 3 in a row including a victory over UFC #1 contender Felicia Spencer before leaving as a Free Agent after Bellator 240.  Signing the largest contract in the history of Women's Mixed Martial Arts, Cyborg is now 2 fights into her deal with Bellator MMA and told James Lynch during the latest The Catch Up that she loves the experience of working with Bellator MMA and offers advice to Amanda Nunes.  Cyborg says that in order for Amanda Nunes to see what her true market value is, she will need to finish her contract with the UFC and test the free agent market to know what the maximum dollar she can make is.
Cyborg who has teased a transition to Boxing, is also currently working as an MMA promoter with her MMA event Nacão Cyborg 7 event starting the Bellator MMA Grand Prix.  Nacão Cyborg live on Band Sport TV in Brasil will host a GP over the course of 3 events with the winner being awarded a contract with Bellator MMA. Cyborg who competed at Bellator 249 had a full range of sponsors advertising her branding and partnerships which is another incentive that she did not enjoy with the UFC partnership.