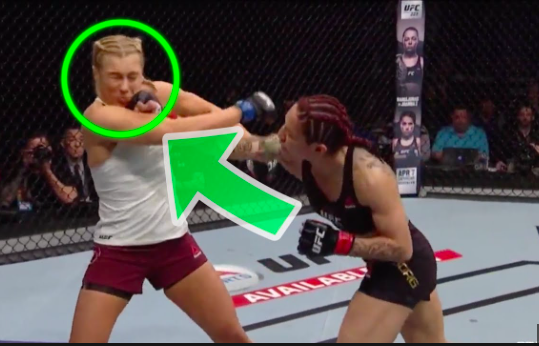 While UFC PPV's are never publicly reported by the company, several algorithms have been developed looking at leading indicators like google, social media trends, and total traffic driven online to compare previous events and conclude accurate buy rate estimates. According to Nielsen Ratings,  UFC 222 did MORE THAN double the Social Rankings than the Heavyweight World Title Fight Deontay Wilder Vs. Luis Ortiz did during fight week.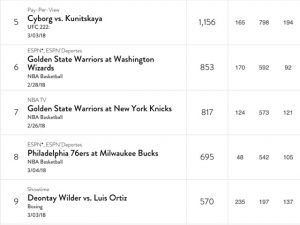 UFC 222 featured a main event of Cris Cyborg Vs. Yana Kunitskaya and a co main event of Frankie Edgar Vs. Brian Ortega, along with a strong supporting fight card.
Credible insider Sports Blog TerezOwens is reporting that early indicators are projecting UFC 222 to finish somewhere between 195,000 and 210,000 PPV Buys, which would be a very strong buy rate for an UFC that suffered a main event change 20 days before the the event, and went head to head with Boxing's premier American Heavyweight Deontay Wilder.  The main event featured Cris Cyborg facing UFC debut fighter Yana Kunitskaya a fighter who had a small social media platform prior to the fight, and due to the proximity of the bout agreement, Cyborg noticeably did less media in the lead up.
While 200,000 PPV buys would be significantly less than the estimated 380,000 buys Cyborg's last fight against Holly Holm has been speculated at, it leads for excitement that a bout against Bantamweight champion Amanda Nunes is a fight fans are interested. Will Fans get to see Cyborg Vs. Nunes at UFC International Fight Week?
Cyborg who said that if Nunes wins against Raquel Pennington in Brazil she would like to fight her during UFC International Fight Week July 7th in Las Vegas, has been undefeated in MMA for over 13 years.