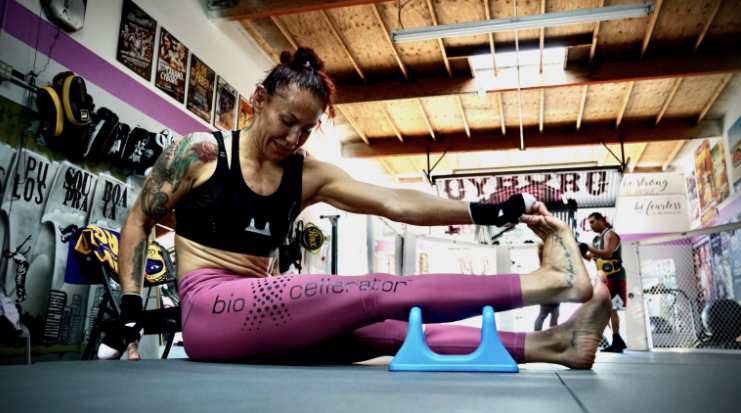 This week the champion Cris Cyborg is going to be going to Medellin, Colombia to get an Umbilical Stem Cell Transplant for the fourth time in her career. Cris believes that taking care of your body is essential as an athlete and that getting this procedure done is a great way of doing that. Cyborg has been getting these Umbilical Stem Celll transplants with the company BioXcellorator. This copany BioXcellerator, is the number one leader company in stem cell therapy in the world. Their scientific studies and well taught doctors have successfully treated patients, for everything ranging from sports and just normal injuries, anti-aging & beauty treatments, to deadly diseases. Some of the benefits that this process can help with beauty and anti-aging is that they repair, restore and regenerate your skin tissue and that the cells help o prevent and delay the natural aging of your skin. And, it can also help with disc and back pains. 
Cris Cyborg first traveled to Medellin Colombia for Stem Cell treatments a couple of years ago, looking for some treatment in multiple injuries that didn't require surgery but were slowing down her training and weren't letting her do her best in her performances.Working with the team of experts of BioXcellator; which includes different doctors, for example regenerative medicine doctors, orthopedists, neurosurgeons who look at each injury to find the best treatment for you, Cyborg was considered a perfect candidate for Stem Cell Treatments due to her crazy trains and fights.
For more information on Stem Cell treatments visit BioXCellerator and a professional will talk to you directly. Many of today's top UFC athletes including Chael Sonnen, Frankie Edgar, Kamaru Usman and more have traveled to Medellin Colombia for the medical tourism treatments available there just like Cris Cyborg. And if you want to know more about the grandslam champion's trip to Colombia and know more about her Umbilical Stem Cell transplant follow her on her social mediea like TikTok, Instagram, Youtube and also here on website that gets new daily and fresh news about the champ's life and other things that happen in the MMA world.