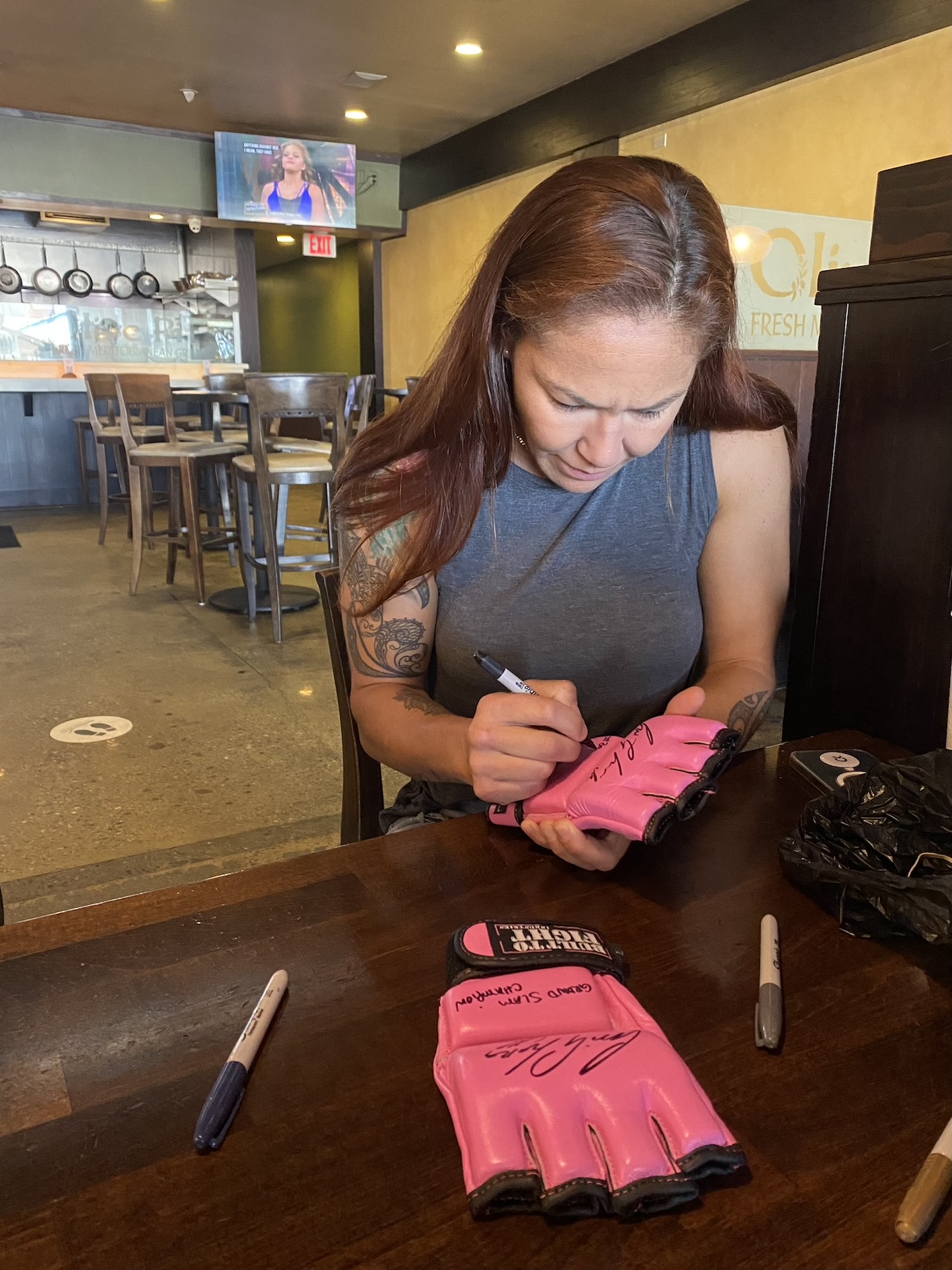 Saturday July 10th fans of Cris Cyborg will have a rare opportunity to own a pair of signed MMA gloves by the only Grand Slam Champion in the sport of Mixed Martial Arts when the BOXING WAGS Association hosts their Charity event in Support of Autism Awareness.  a 501c3 founded by Telli Swift Boxing WAGS helps raise funds and deliver them to other non profits who support children, women, and families.  Working with Brighter Future Charity, the July 1oth event will be in support of Autism Awareness.
The event will take place in El Segundo California at the NEFT Vodka Lounge located at 144 PENN STREET in El Segundo, CA 90245 and will take place July 10th from 6pm until 12am, with food, music, and a live auction/sale with a percentage of proceeds being given directly to the the Brighter Future Charity which is devoted to enriching and empowering the lives of youth, adults, and families within the Autism community. Autism, or autism spectrum disorder refers to a broad range of conditions characterized by challenges with social skills, repetitive behaviors, speech and non verbal communication.  According to the CDC Autism affects an estimated 1 in 54 children in the USA today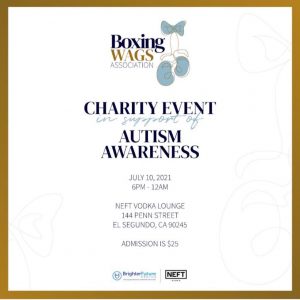 Up for Auction Saturday night are a pair of Cris Cyborg autographed Bellator MMA posters.  Bellator 259 a recent victory over Leslie Smith and Bellator 249 a victory over 2x World Boxing Champion Arlene Blencowe.  With Bellator MMA posters rare on the collectible market, both signed posters are sure to become great additions into any MMA collector's dream.  A pair of signed Pink MMA Gloves with one inscribed Grand Slam Champion" and the other inscribed "BELLATOR MMA, UFC, INVICTA FC, STRIKEFORCE" signifying her 4 world titles, will also be available for purchase.  The prized item for auction will be an official 'Team Cyborg' jersey from the UFC 214 training camp where Cris Cyborg defeated Tonya Evinger to become UFC Featherweight Champion.  The jersey is signed 5/50 with the majority of the jersey's being distributed directly to members of Team Cyborg showing appreciation for their support in helping her achieve the goal of becoming UFC Champion.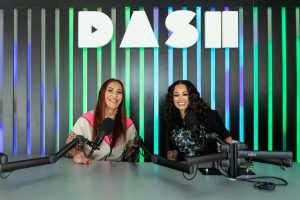 Fans who are unable to attend the event, or would like to help Telli Swift and the Boxing WAGS Charity help raise funds to continue their philanthropy in the community can click here. In addition to items featuring Cris Cyborg, the charity event will have a full meal serving southern comfort foods, in addition to a live auction featuring amazing and wonderful opportunities to help change the lives of those in our communities by getting involved.