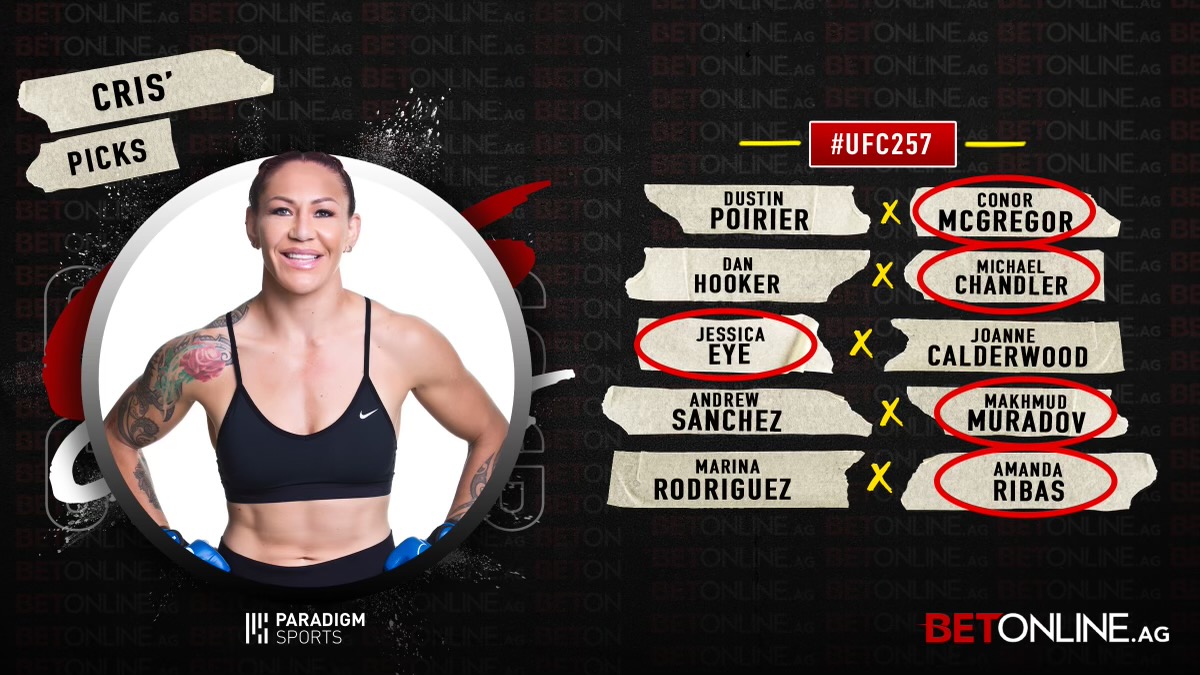 For the next few weeks, Cris Cyborg has teamed up with a new partner to bring her thoughts, ideas, and picks each week as things get started in the 2021 year of Mixed Martial Arts Competition.  MMA is the fastest growing sport in the world when compared to other traditional sports like NBA, NFL, MLB, NHL, and even NASCAR
Cris Cyborg is the only World Champion in MMA to win every professional belt their is in fighting starting with Strikeforce, then Invicta FC, before winning the 145lbs in both the UFC and the current promotion she fights for Bellator MMA.
A Brazilian Jiu Jitsu Blak Belt, Cris Cyborg spent more than 13 years undefeated and has become the only athlete to win ever professional championship in their weight category which makes her MMA's only Grand Slam Champion with all 4 world championships from ultimate fighting.  Many fans expect her to have a professional boxing fight in 2021.
UFC 257 takes place tonight headlined with Dustin Poirier Vs Conor Mcgregor and a Co Main event of Michael Chandler against Daniel Hooker.  Jessica Eye will face Joanne Calderwood while Andrew Sanchez battles Makmud Muradov and a clash of two of Brazil's best Marina Rodriquez will face Amanda Ribas.
Will we see Cyborg's MMA picks come true tonight?  If you are the betting type and you are interested in making a responsible online wager on tonights fights check out BetOnline.AG and start picking your winners tonight!