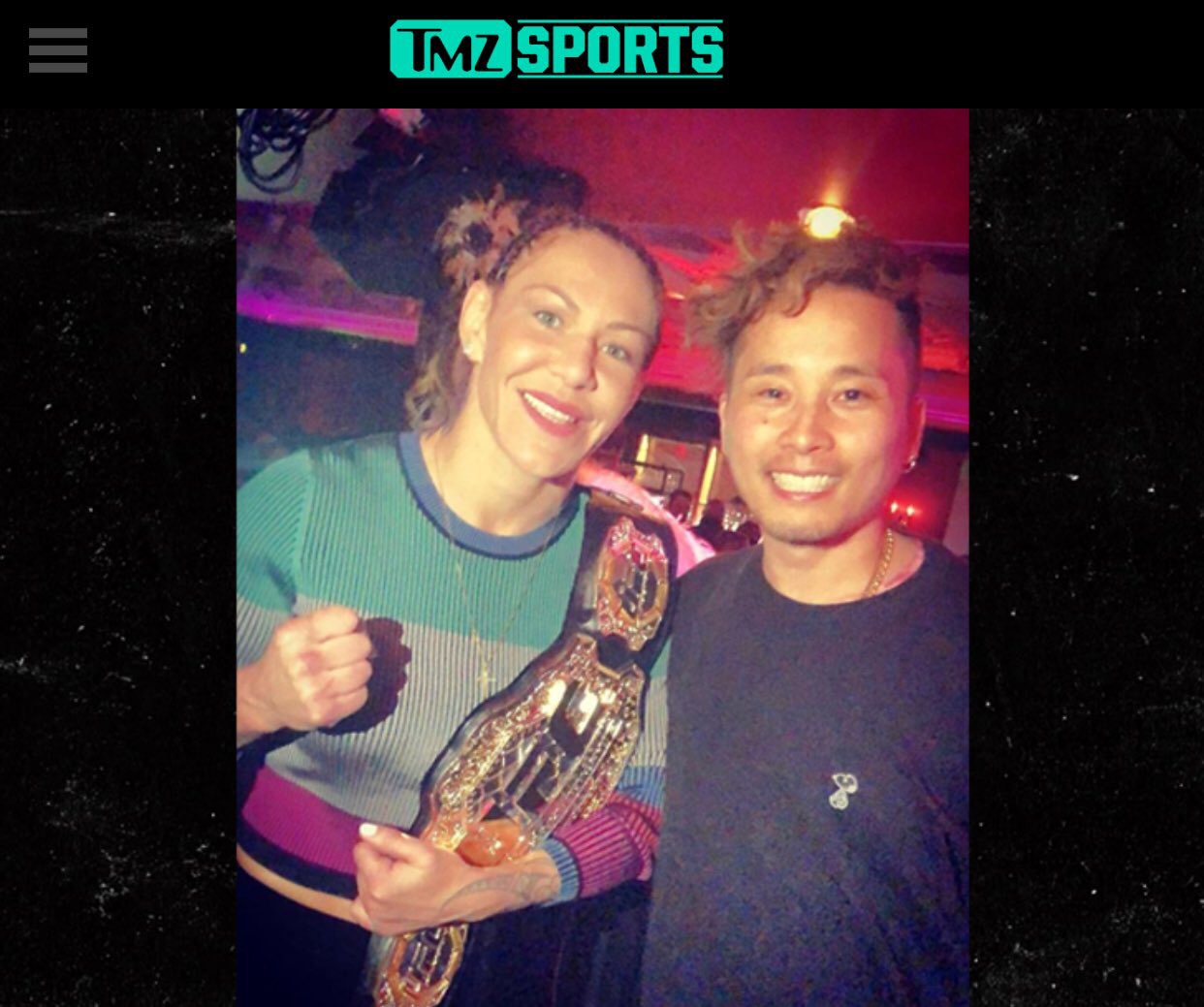 World Champion Cris Cyborg didn't need much time to defend her UFC Championship belt Saturday Night when she defeated Yana Kunitskaya via TKO at only 3 minutes and 23 seconds of the first round.
Following the impressive victory, Cyborg and her Cyborg Nation crew headed to the Mandalay Bay property and partied inside The Foundation Room night club.  The afterparty was joined by many celebrities including Gabi Garcia, Tito Ortiz, and Amber Nichole Miller. DJ Baby Yu had such a packed house that even TMZ showed up to report on the party!
Following the Afterparty, Cyborg who didn't celebrate her win by drinking alcohol, treated her team to a late night Buffalo Wild Wing's at their 24 hour Las Vegas location.  Cyborg who drove the Team Van enjoyed a large order of wings, all flats with Lemon Pepper Rub and Honey BBQ as her flavors.  Don't Drink and Drive, always have a designated driver.