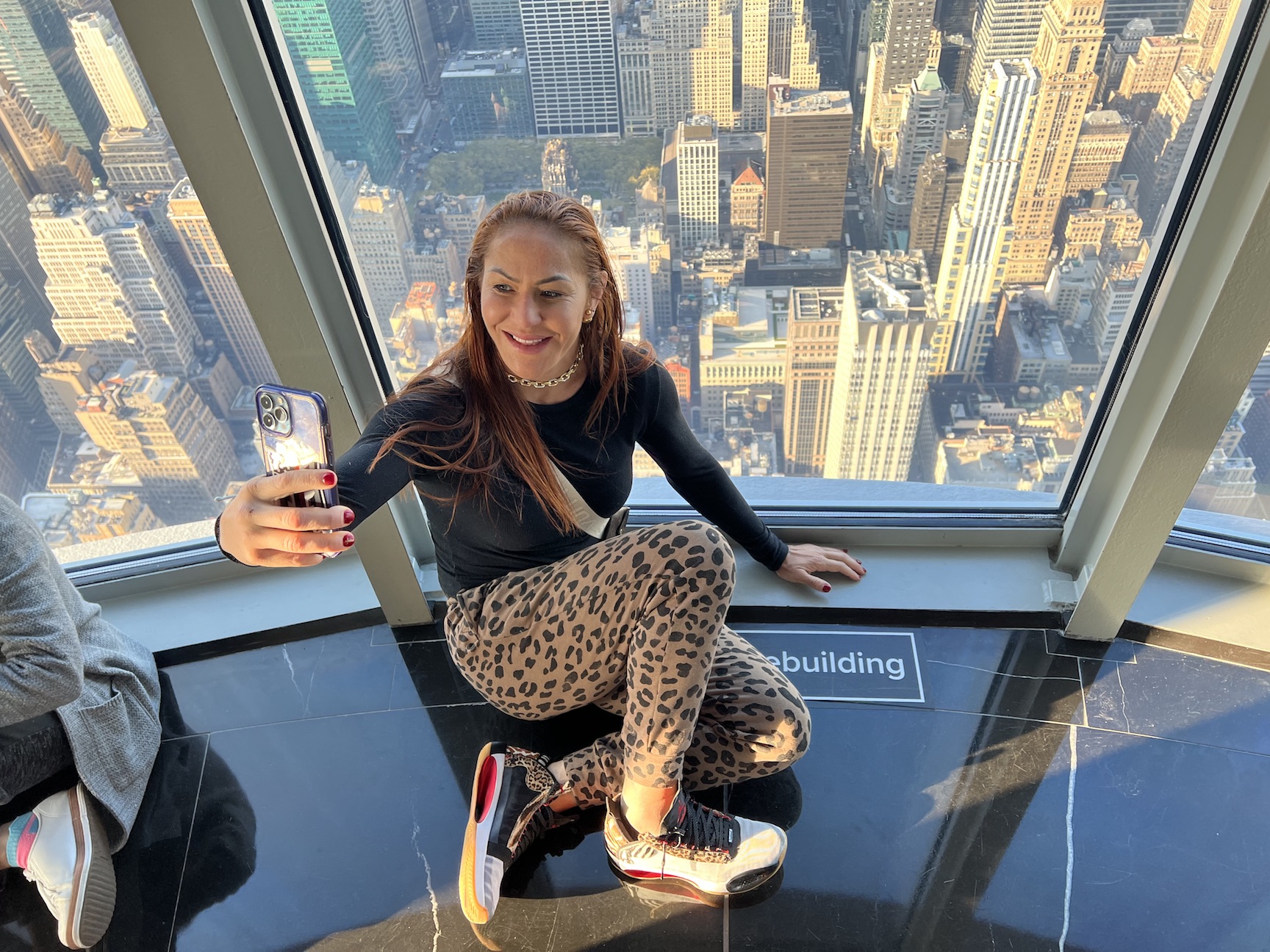 MMA's only Grand Slam Champion has been looking to get into the squared boxing ring for sometime, and it appears as if the long time Mixed Martial Arts Champion Cris Cyborg is finally getting closer to making that announcement.  A Brazilian Jiu Jitsu Black Belt, and a former challenger for the Lion Fight Muay Thai belt- Cris Cyborg is the only athlete male or female to win every promotional belt in the sport of Mixed Martial Arts.  As the Bellator MMA, UFC, Invicta FC, and StrikeForce Featherweight Champion she is recognized as MMA's only Grand Slam Champion.
Heading to New York, Cris Cyborg attended the Amanda Serrano Vs Katie Taylor fight as a member of the Team Serrano entourage to support her friend Amanda Serrano.  The two athletes appeared in a DVD Movie 'Fight Valley' and have remained in contact ever since.
While in New York, Cyborg was treated to a tour of the Empire State Building and was given an opportunity to explore the American Museum of Natural History.  If haven't subscribed to the channel be sure to give it a follow and the videos a LIKE before leaving!
Other important dates on the calendar include the July 30th Women's Only PinkBelt Fitness retreat, and the Women's Only Gi and NOGI grappling tournament taking place Aug. 20th in Huntington Beach.  If you are interested in attending either of those events be sure to register before capacity is reached–we expect both events to reach full capacity.