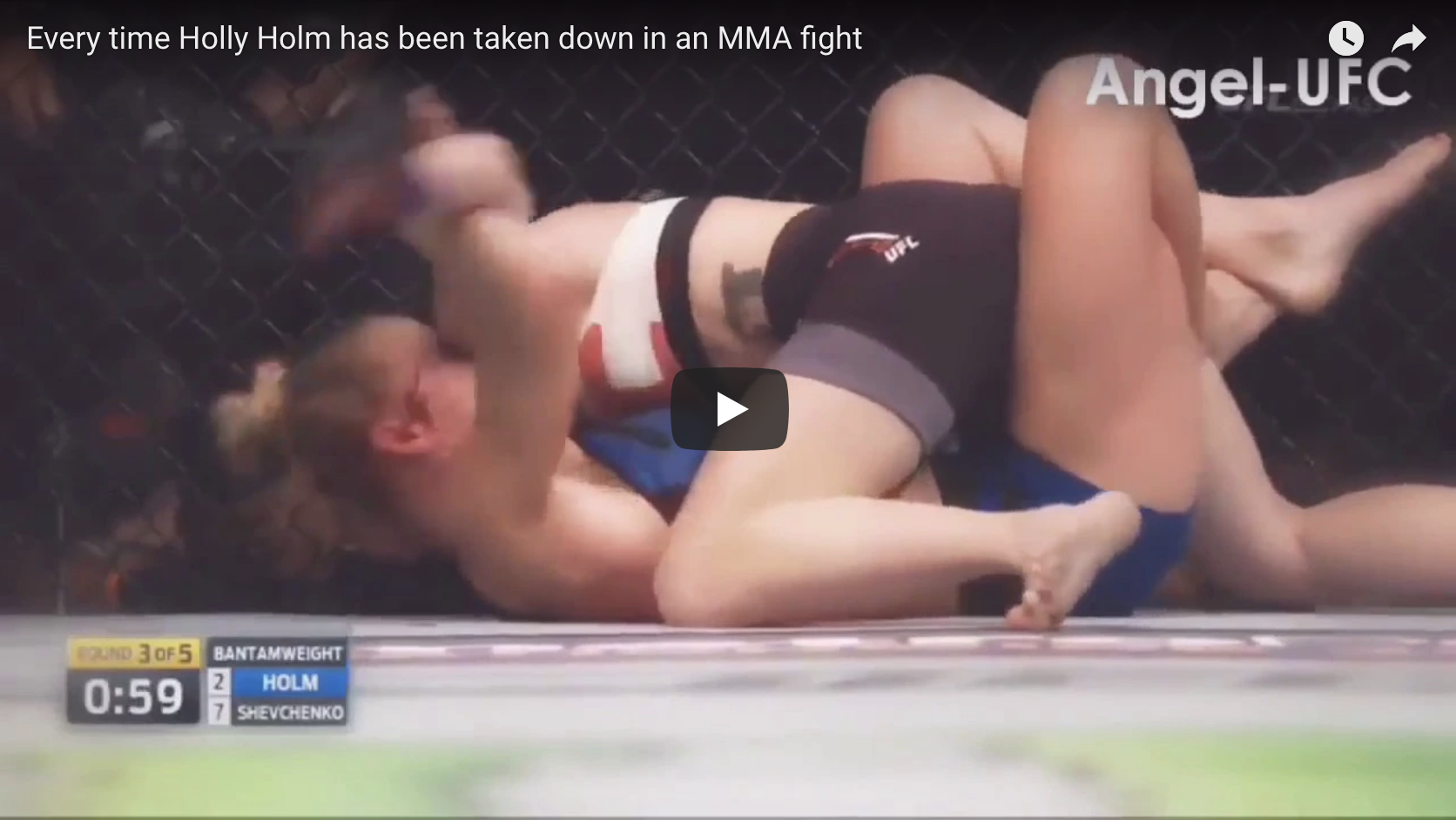 In this video you can see how Holly Holm, one of the top boxers and kickboxers in female history has been taken down in her career as a mixed martial arts MMA fighter.  Prior to entering into the UFC Holly Holm had a perfect 7-0 MMA record, although the talent was mostly regional with a combined record of 34 wins and 39 losses throughout those initial fights.  Since moving to the UFC Holly Holm has faced more competitive competition and her record has been a respectable 4 wins, 3 losses with one of those wins coming via split decision against Raquel Pennington during Holly's UFC debut at UFC 184 with 4 of her 7 fights going to the judges.
Holm a veteran of over 300 rounds of professional boxing retired from Boxing with a professional record of 33-2-3 with her only two defeats coming by way of KO or TKO.  Retiring from boxing in 2013 after an 11 year boxing career Holm is considered one of the best female boxers of all time.
Known in MMA as the fighter who KO'd Ronda Rousey, many fans were curious if Ronda was going to be able to get into the clench against Holly Holm to be in a position where she could effectively utilize her Judo positioning for a takedown.  Reviewing the fight footage from Holly Holm's career she was attempting to use a takedown strategy that had not been successful against Holly Holm in 14 fights previous fights.  Of note, over 90% of the times Holly Holm has been taken down in her MMA career it has come following a Kick from her.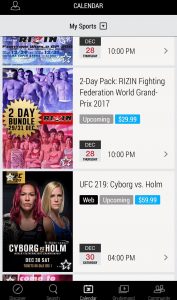 If you still haven't decided where you are going to be watching UFC 219 order the PPV to your cell phone or smart tablet!  There IS A WAY to watch the PPV direct to your phone WITHOUT ILLEGALLY STEALING the fights.  Check out FITE TV here to find out how to get UFC 219 directly to your phone!