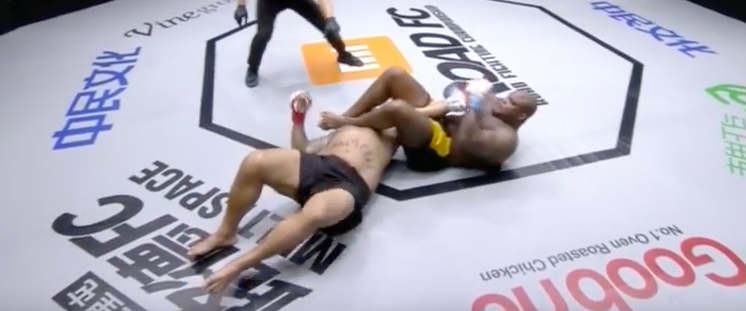 Gilbert Yvel is a PRIDE FC legend, and a fighter known for his Amsterdam style of Dutch striking which made him a champion in Muay Thai and K1 style fights. In MMA, the fighter's last submission victory by way of anything other than strikes came in 2008, almost a decade ago against Sergey Shemetov when he won the fight via toe hold at 53 seconds of the first round.
Having put together a three fight winning streak with victories over UFC Veteran Houston Alexander and former UFC Champion Ricco Rodriguez during that stint, Yoel hasn't fought since a Nov 2016 TKO win over Rico Rodriguez. Coming out of a semi retirement to compete in the Road FC Open Weight Tournament Gilbert Yvel faced Mighty Mo the K-1 Champion in the first round.
While many people expected a standup battle between Gilbert Yvel and Siala You Silliga better known as MIghy Mo, Gilbert Yvel showed of his fight intelligence quickly securing a takedown against the Road FC Open Weight champion, and was able to display many of the grappling techniques he projected while training under John Lewis in Las Vegas.
The end officially came at 3:43 seconds of the first round as Mighty Mo suffers what looks to be a broken or dislocated elbow from the submission hold. Gilbert Yvel will now advance to the next road of the Road FC open weight tournament and compete at a date to be announced later against another opponent who advanced.