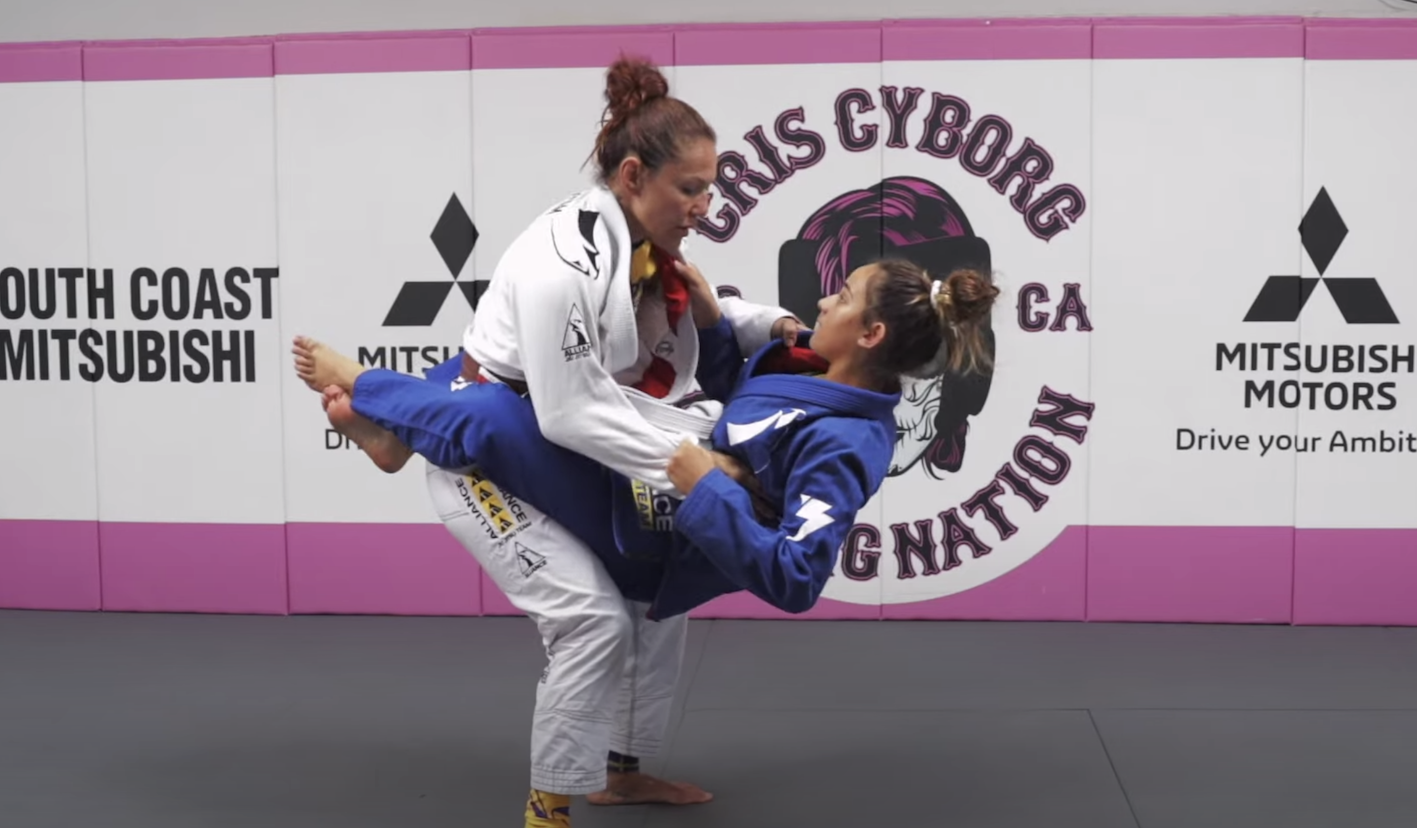 Newly promoted to the rank of Brazilian Jiu Jitsu Black Belt, MMA's only Grand Slam Champion Cris Cyborg has launched a new portion of the website dedicated to the biggest Cris Cyborg Nation fans with the Online Premium membership. Each member who signs up for 1 year service receives an Autographed Cris Cyborg photo in the mail, 10% discount for all Cris Cyborg merchandise inside the store, and 2 bi monthly private 1 on 1 Q &A sessions with the champion herself.  Each Thursday members of the Cyborg Nation Premium community also receive a martial arts or fitness technique taught by the Grand Slam Champion herself.
a 2x IBJJF World Champion in the kimono and an ADCC veteran, Cris Cyborg spent 8 years as a BJJ Brown Belt before recently being promoted to Brazilian Jiu Jitsu black belt under the legendary Rubens Cobrinha Charles after her first career submission victory at Bellator 249 against #1 Australian MMA fighter Arlene Blencowe via Rear neck choke.  Bellator MMA, UFC, Invicta FC, and Strikeforce championship belts on her Resume Cris Cyborg is the only fighter in the sport of mixed martial arts to win every world championship in their weight category an impressive feat that took nearly 15 years to accomplish.
Fans who are on Cyborg Nation and would like to have access to the full Technique Thursday videos should subscribe HERE. A full years membership also gives ladies a Pink Belt Fitness discount, which is the cost of the full year membership.   Take advantage of the live Q &A sessions to ask Cris Cyborg anything about her career, fitness, diet, brazil, or whatever other topics you would like to cover with the Champion as she spends time with her fans.  Cyborg Nation is a great opportunity to meet people with the same interests and support each other towards achieving our own goals!