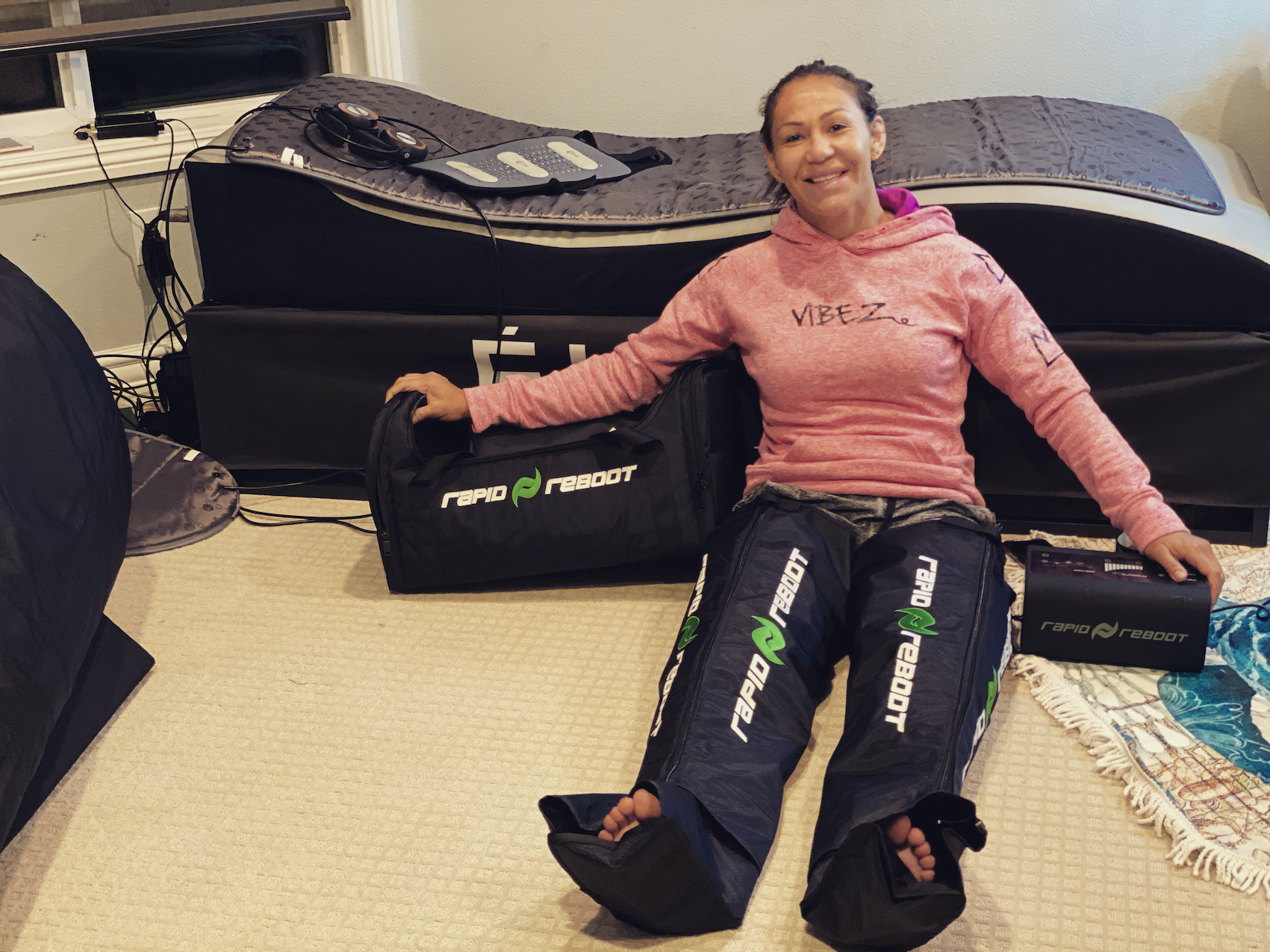 As a top athlete Cris Cyborg is always re investing in her body.  During the quarantine period, Cyborg has been unable to do her weekly routines by visiting her body therapists, chiropractors, and other personal care physicians and has instead had to focus on bringing many of those custom features to her home in order to continue giving her body the treatment it needs that will ensure a long and productive career as one of the top athletes in all of Entertainment Sports.
While there are many types of dynamic compression devices on the market today, Rapid Reboot is FDA approved, and scientifically designed to give people more shorter recovery times.  Utilizing sequential compression similar to traditional Thai Massage the machine stimulates the body's natural biomechanics enhancing it's own physiological benefits.  The treatment system increases blood flow and helps improve lymphatic function.   Cris has been using it to flush out lactic acid, eliminate muscle soreness, and increase mobility.
Compared to similar machines on the market, Rapid Reboot offers high pressure options with faster cycles and is literally half the price of some of the other brands.  Cris recently partnered with Rapid Reboot for the Complete package which features two boots, one hip, two arm attachments in addition to the control panel and carry bag.  The machine is light, easy to cary and easy enough to transport that it can be moved for training sessions.
MMA Grand Slam Champion Cris Cyborg gives the product 5 stars saying, "I have enjoyed it both before my workouts as a warmup and post training as a recovery tool.  The machine is amazing and very simple to use".  If you are looking for a similar solution to help increase blood circulation and improve health click here.