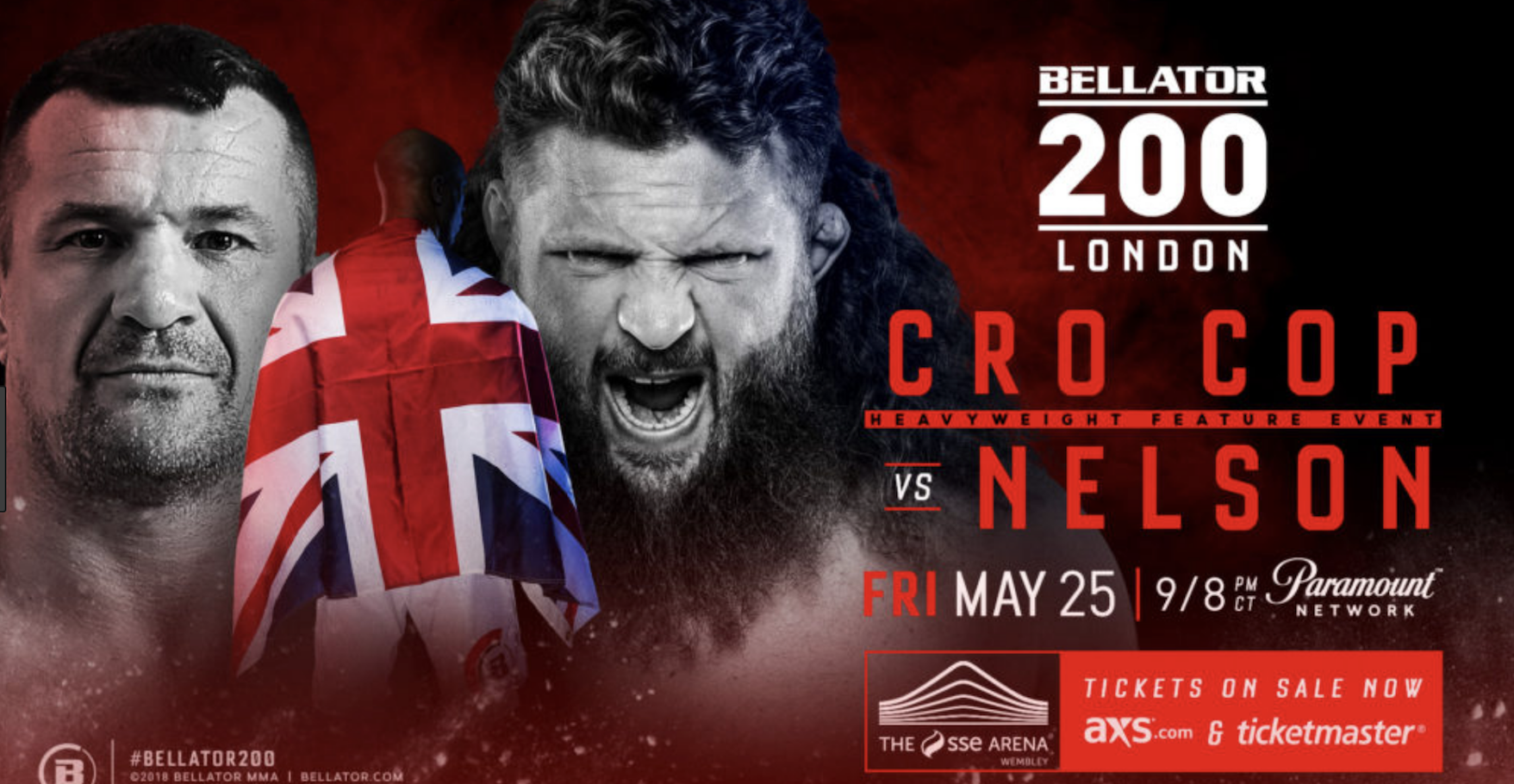 Bellator 200 is going to be a rematch between Roy Nelson and PRIDE FC legend Mirko Filipovic Cro Cop.  Roy Nelson who won the first fight told Mike Bohn at MMA Junkie that he was suppose to fight Rampage in Bellator however when that fight fell through Bellator got Cro Cop. saying "I'm all about rematches. I've been trying to get them through my fighting career, but I'm all about it. It's the one thing I always wish I had, so I want to give someone else a chance."
"I think Cro Cop's definitely always improving with age, but I think he's back on the special supplements, better supplements than usual. Throughout my whole fight career, the only reason people want to fight me or have a chance to beat me, is if they get something. It's something I just know that everybody is just on it. It's one of those things where it's an uphill battle. If you can help prevent it, cool. But at the end of the day I just go out there and fight whoever they want me to fight."
"You've got to take the positive with the negative. This is an opportunity to get back in the tournament. I'm trying to be an alternate or something like that. And you only get paid when you fight, so the more fights I have, the better.
"I just want to go out there and get a W. I also want to get some revenge for my good friend [King Mo] Lawal; that's about it. I just want to get back in the tournament and hopefully fight Matt [Mitrione] again."   Nelson went on to tell MMA Junkie.
In 2015 Cro Cop was using what he described as a small amount of HGH for a brief period of time to heal an injury when he was subject to a random USADA test which he was made public the day after his retirement.  In time it was revealed that the test didn't show HGH usage however Cro Cop's admission was enough for cause of a suspension which was given to him as a term of 2 years.  Rather than keep him under contract the UFC released Cro Cop allowing him to sign with RIZIN where Cro Cop is now on an 8 fight winning streak.
Bellator 200 will be held in London England where there is no government regulation.  Unlike Rizin however Bellator will use the ABC to help regulate the event, at this time it is not known if or how many times the athletes will be tested ahead of the May 25th fight.

For a limited time, try to Eat To Win diet and nutrition plans developed by Cris Cyborg working with the Better Human App to bring flexible reliable eating to all of Cyborg Nation.  Get your Diet Plans HERE!