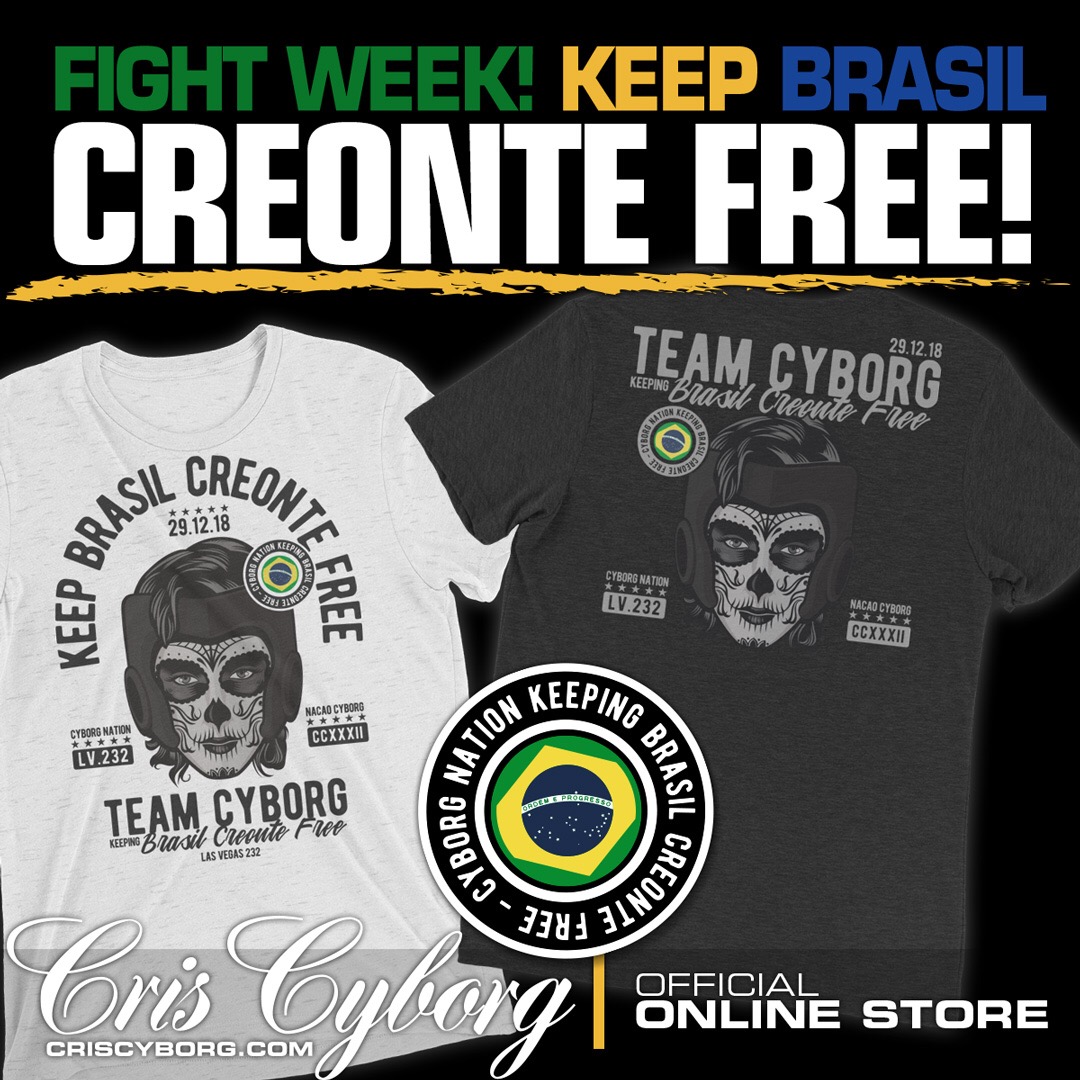 No matter where you are in the world you can now rock the latest in Cris Cyborg apparel thanks to the Cyborg Nation online store, and our international shipping options.
Show all of your friends exactly how special Cris Cyborg is to you.  Introduce your family to the athlete that is Cristiane Cyborg Justino.  If you do not own any Cris Cyborg merchandise, pick up something from our official store today and start showing the world that you are on #TeamCyborg
Official #CyborgNation fight gear is only available in our online shop.  There are many counterfeit knock off companies exploiting fighter popularity by making their own independent shirts and selling them online, if you are wanting an official Cyborg Nation shirt then the only place you can guarantee it's authenticity is OUR ONLINE STORE.  Order your Cyborg Nation fight gear here.