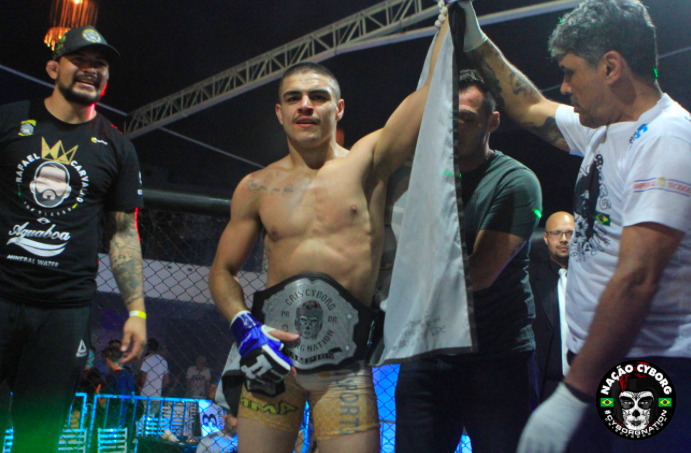 Nacao Cyborg Fights is the hottest Mixed Combat event in the South of Brazil.  Featured live on BAND SPORT TV, the athletes have the ability to showcase their skills on a platform that is broadcasted in over 80 million homes around the globe.
Becoming the only MMA event in the south of Brazil to return during the COVID pandemic of 2020 NCF broke record numbers in live viewership with the main event of NCF 7 peaking at almost 2 million live viewers as Lerryan Douglas picked up the Featherweight championship over Emerson Rios by Unanimous Decision.
In today's free fight fans get a chance to see Matheus Henrique Correia of Evolucao Thai is a two division champ at both 125 and 135lbs for NCF, and also a.member of the 2020 Bantamweight Grand Prix which will see the winner awarded a Bellator MMA Championship contract.  Advancing with a unanimous decision over Anderson Julio Branco Cantanhede who entered the fight 4-1 out of the Chute Boxe academy.