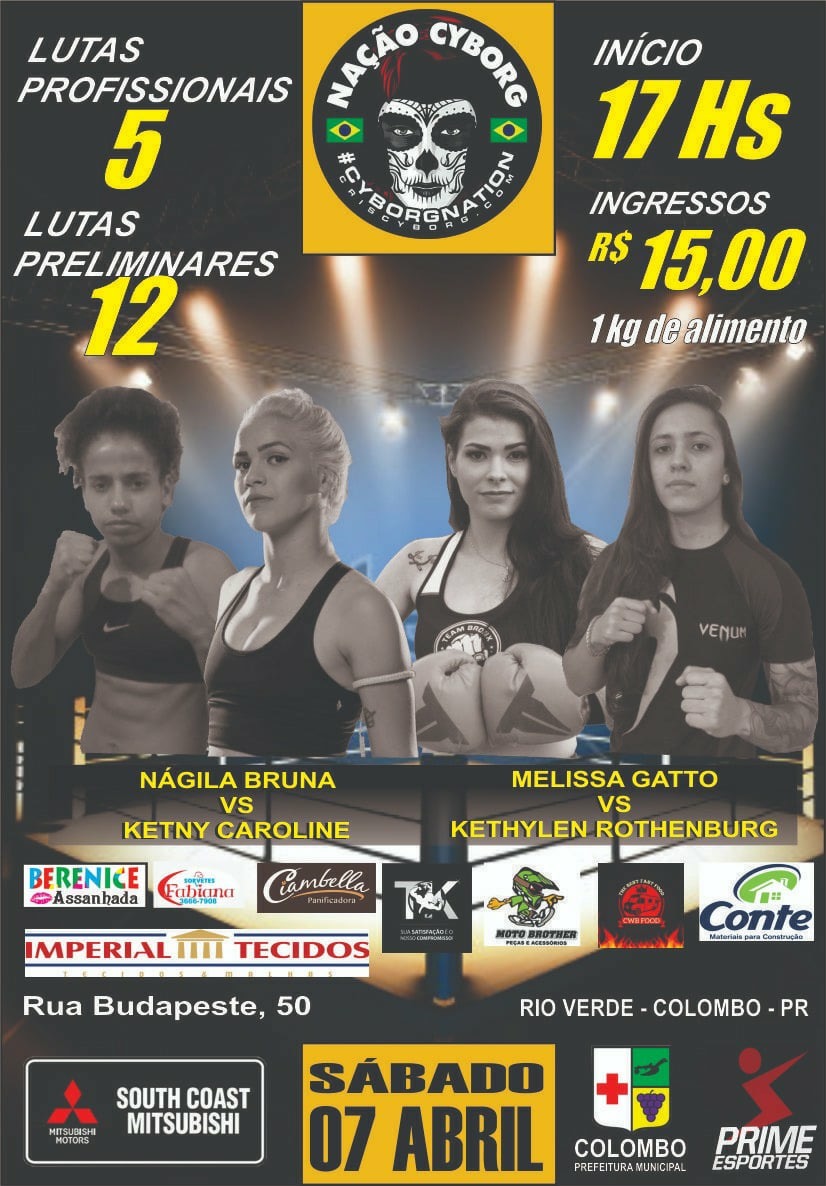 While Fabricio Werdum is busy getting ready for a March 17th UFC Fight Night 127 main event in London England against Alexander Drago Volkov the former UFC Heavyweight Champion took a few minutes to show his support for fellow Brazilian MMA Superstar Cris Cyborg.  Cyborg who recently accepted a last minute fight to save UFC 222 in the main event against Yana Kunitskaya will be turning around 9 weeks after her 5 round decision victory against Holly Holm March 3rd at the Tmobile Arena in Las Vegas.  Tickets for UFC 222 are already on sale, if you are unable to make the event live in Vegas, Look for a Cyborg Nation PPV party in your neighborhood.
April 7th Cris Cyborg will be returning to event promoting when she hosts a mixed event taking place in Colombo Brazil.  Cyborg who promoted California's first amateur female MMA state championship in the USA will be promotiong an event overseen by the city Governor office in Colombo. The fight card will feature 4 professional mma fights, 10 amateur mma fights, 1 bjj superfight, and 1 nogi submission wrestling superfight.  Companies or Individuals wanting to get involved with the event can contact Tani Bostos via [email protected] for more information.
The fight card already features two female fights as Nagila Bruna will face Ketny Caroline and Melissa Gatto will fight Kethylen Rothenburg as female combatants on the card.