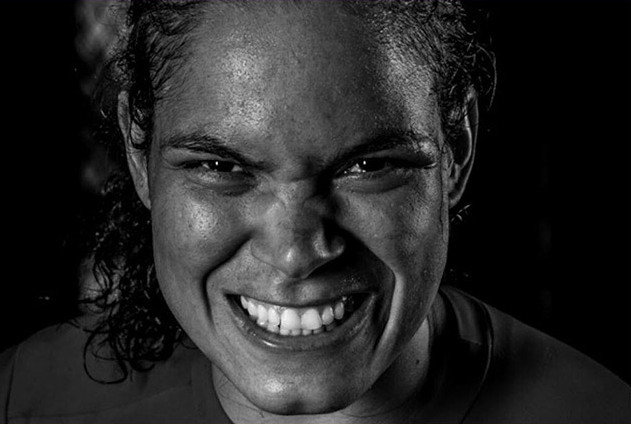 Amanda Nunes had a fight with Valentina Shevchenko canceled last fall when she had difficulty with sinus problems the day of the bout.  Originally committing to undergo nasal surgery to improve the condition that forced the cancelation of the UFC 213 bout against Valentina Shevchenko, Nunes has decided to explore other treatments for the symptoms.
Nunes who visited a doctor who confirmed that surgery was a necessary next step, revealed to MMA Junkie reporter Frenanda Prates that she was afraid her nose might become more sensitive or bleed more easily once being struck in a fight.  Nunes declined the doctor's recommendations of surgery and has now undergone sessions of salt therapy rather than surgery. Using a method called Halotherapy Nunes has been able to reduce inflammation and the treatment was a large reason why she was able to fight Raquel Pennington without undergoing any operation.
While Nunes was able to return to action against Raquel Pennington at UFC 224 and get the win, the PPV is reported to have only sold 85,000 buys making it the least purchased UFC PPV in the modern area.  While fans had hoped that Cyborg was going to get a super fight against Nunes at UFC 226 in Las Vegas this July, Nunes suffered a foot injury in her bout in Brazil, which  has resulted in a 6 month medical suspension making the fight unlikely.  Cyborg who appeared on The MMA Hour with Ariel Helwani, stated she expects to fight Holly Holm in a rematch, before Nunes has recovered from her injuries.