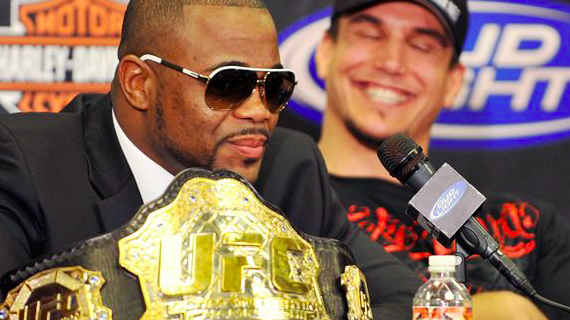 Former UFC Champion Rashad Evans could be fighting for his spot in the UFC.  The former Light Heavyweight World Champion has suffered in the UFC after losing six of his last 8 fights and four in a Row.
Heading to Chicago as part of UFC 225, Rashad Evans will meet Anthony Smith who is coming off a loss to Thiago Santos following an impressive 3 fight win streak.  Anthony Smith will fight Rashad Evans in the Light heavyweight division.
UFC 225 will take place June 9th in Chicago IL and will feature Yoel Romero and Robert Whittaker for the UFC Middleweight also on the card is Carla Esparza Vs Claudia Gadelha a fight that seems to have been in the making since they both were. fighting for Invicta FC

If you are looking to start off the summer right, get started with my functional meal and diet plans.  Working together with the creators of the Better Human App we have developed an easy and convenient shopping list and meal plan that will help you reach your micro and macro intake needs.  To get your hands on the plans, click here!