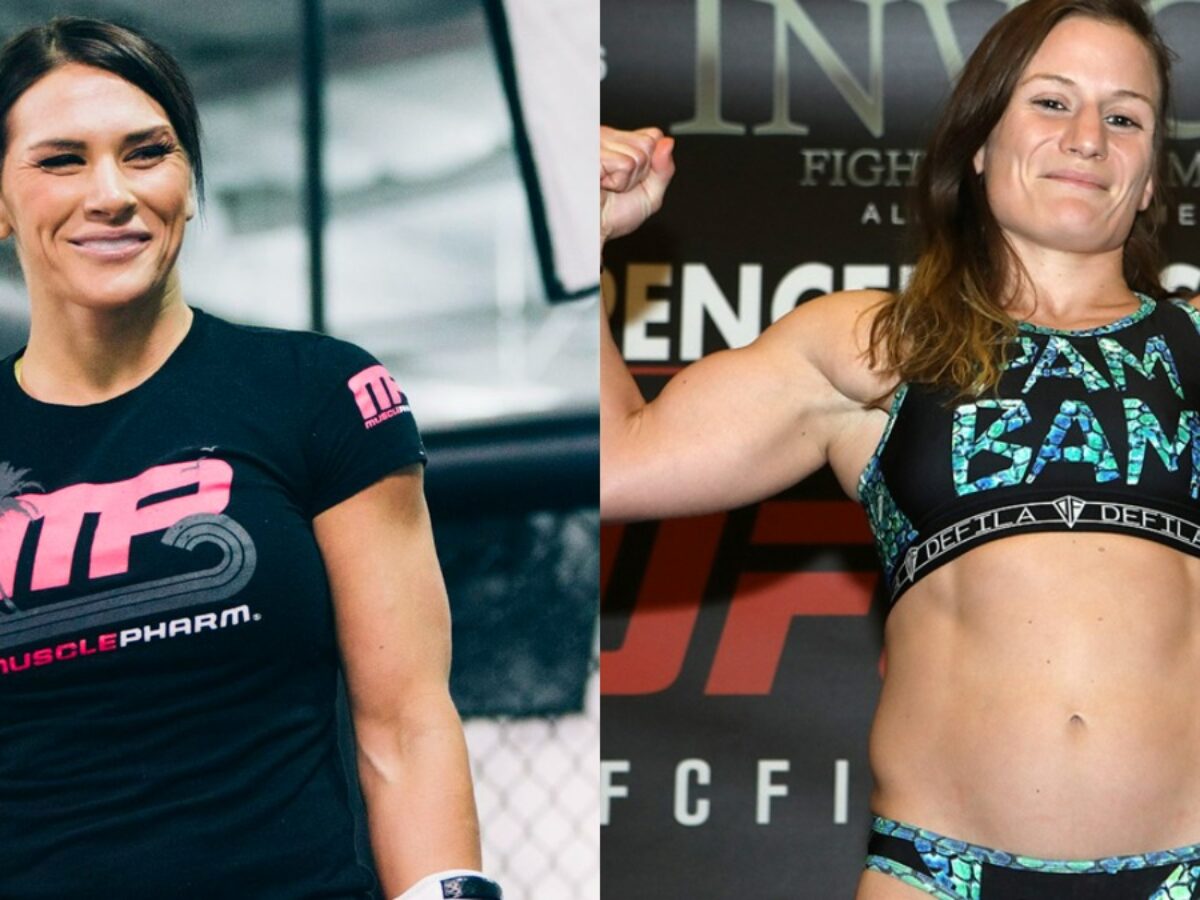 Cat Zingano's fight that was supposed to happen March 12 on Bellator 276 was cancelled due to the athlete having an injury. Some have been saying that is not true and some have actually believed that it is an injury. A lot of people have been saying that Cat has been running from Cyborg for a while. Cyborg had a little talk about it on her podcast with James Lynch, if you are interested in listening to what she said go to her youtube channel and find out!
Cris Cyborg is a world MMA champion, today fighting in Bellator. Cris Cyborg has 4 different belts including a Bellator, UFC, Invicta, and Strikeforce belt.  The champ Cris Cyborg was born in Curitiba, Brazil and now lives in Huntington Beach, California. Cris started to get involved in sports when she was around 15, she started with Handball and one day an MMA coach from a well-known gym in Brazil named Chute Boxe saw her training and asked her to participate in one of the practices, she did and ended up falling in love with it.
Cyborg went on to say that she is going to have to wait to see who will be her next opponent, however if it was her preference she would fight new opponents instead of rematches mentioning Leah McCourt who is headlining Bellator Ireland against Cyborg's previous opponent Sinead Kavanagh.  Cyborg went on to say that Bellator informed her that Cat Zingano wants one more fight before facing Grand Slam Champion Cris Cyborg.
Who do you think we will see Cyborg defend her Grand Slam Championship Belt against?  Does Bellator MMA still have opponents for Cris Cyborg? When will the champ fight again?  For answers to these questions and more, and to find out the latest news on Champ Cyborg before anyone else, be sure to join the Cyborg Nation Online Community.
If you want to know more about the grand slam champion Cris Cyborg, her training, her personal life, fight camps, preparation for fights, Cyborg Nation events, PinkBelts,  Cyborg's pets and more follow her on Instagram, Facebook, Tiktok, her Youtube channels which is Cris cyborg. Make sure to stay tuned in all of their social media to know when news comes out. And if you guys want to know more about the Pinkbelts and the NC Fights or Cyborg Nation events.