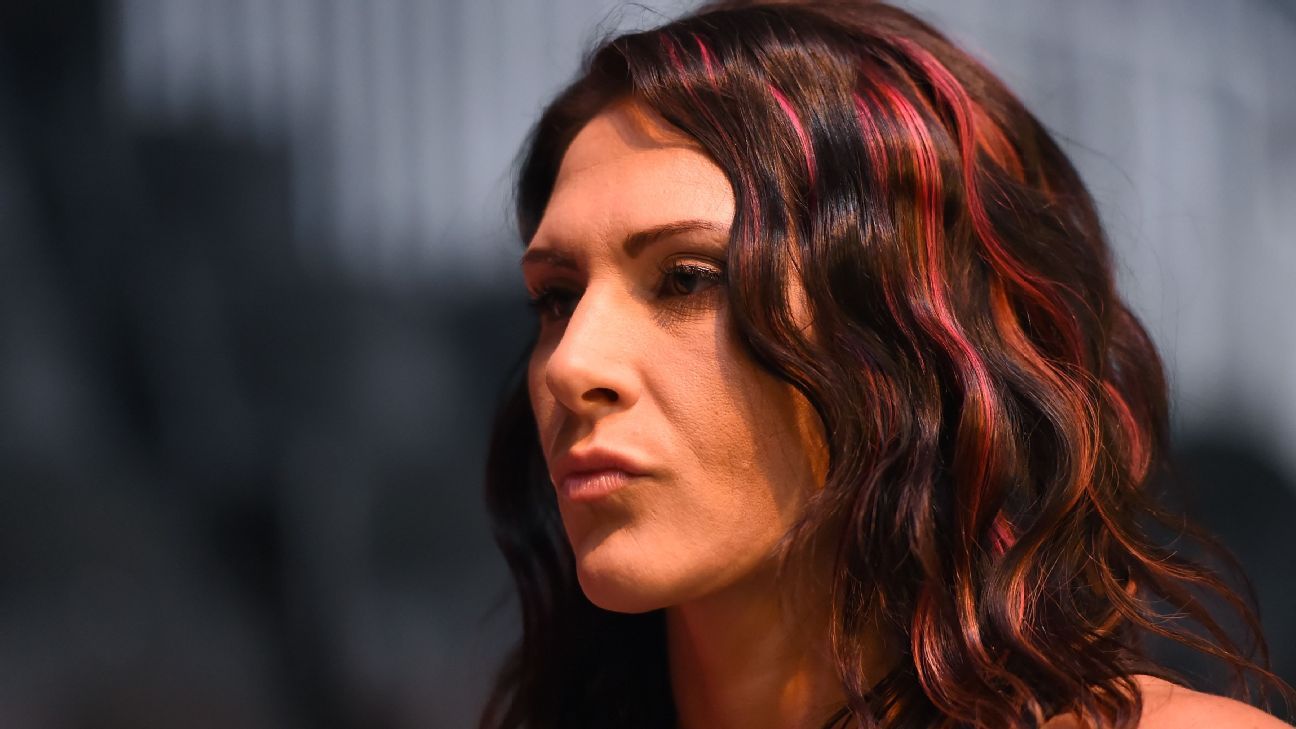 Bellator MMA is proving once again they are the premier organization in the world for Female Fighters at 145lbs, while the UFC has a champion at the Featherweight division, they currently list no contenders on their website and have no actual ranking in the division.  Bellator MMA has invested in the female 145lbs division, even before the signing of All Time great Cris Cyborg.
Friday night, live from the Mohegan Sun casino Bellator MMA will feature not one, but two female featherweight fights as Leslie Smith will face off against Amanda Bell, and Cat Zingano makes her return to Featherweight for her first fight in 2 years against Gabrielle Holloway.  Coincidentally both opponents for Leslie Smith and Cat Zingano missed the featherweight 146 non championships weight, Gabrielle Holloway missed by 4.7 pounds while Amanda Bell weighted in at 149lbs 3 pounds over the limit.
On last weeks #TheCatchUp with James Lynch, it was discussed how Amanda Bell was not a small bantamweight moving up to featherweight and how her size difference could make problems for Leslie Smith, a perennial top 10 135lber before moving up to Featherweight last year.  Zingano will also be facing a much larger opponent in Holloway who is a BJJ Purple belt.  Will size determine the outcome to tomorrow nights fights?  Tune in live on Paramount TV for Friday night fights with Bellator MMA.