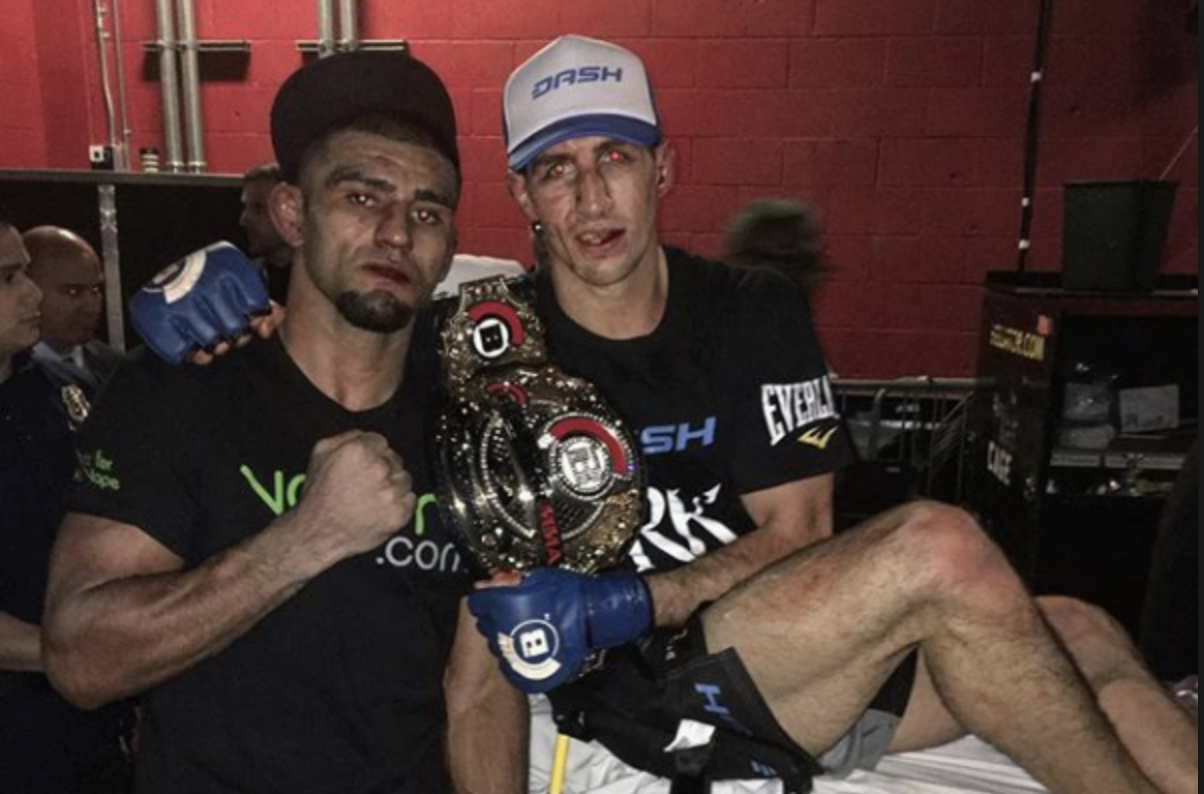 Rory Macdonald was half of one of the best MMA fights of all time when he faced Robbie Lawler for the UFC Welterweight Championship.  Times change and Rory Macdonald became a free agent.  The fan favorite from Canada eventually signed with the UFC, eventually getting a chance to fight for the Bellator Welterweight World Title.
Rory MacDonald used the Bellator platform to help secure a sponsorship with Cryptocurrency DASH which is a new organization who is headed by Jeff Smith as the head of network operations for the business.  Looking to raise the profile of the company, representatives voted to give MacDonald a 250,00$ value of sponsorship to promote the DASH cryptocurrency and brand inside the Bellator MMA cage.
To put things into perspective, there have been several UFC events where the entire REEBOK sponsorship payouts have been under 200,000$.  Now that Bellator MMA is on the Paramount Network will we see more fighters garner big name sponsors like the one Rory Macdonald has been able to secure? Only time will tell.

If you are looking to start off the summer right, get started with my functional meal and diet plans.  Working together with the creators of the Better Human App we have developed an easy and convenient shopping list and meal plan that will help you reach your micro and macro intake needs.  To get your hands on the plans, click here!