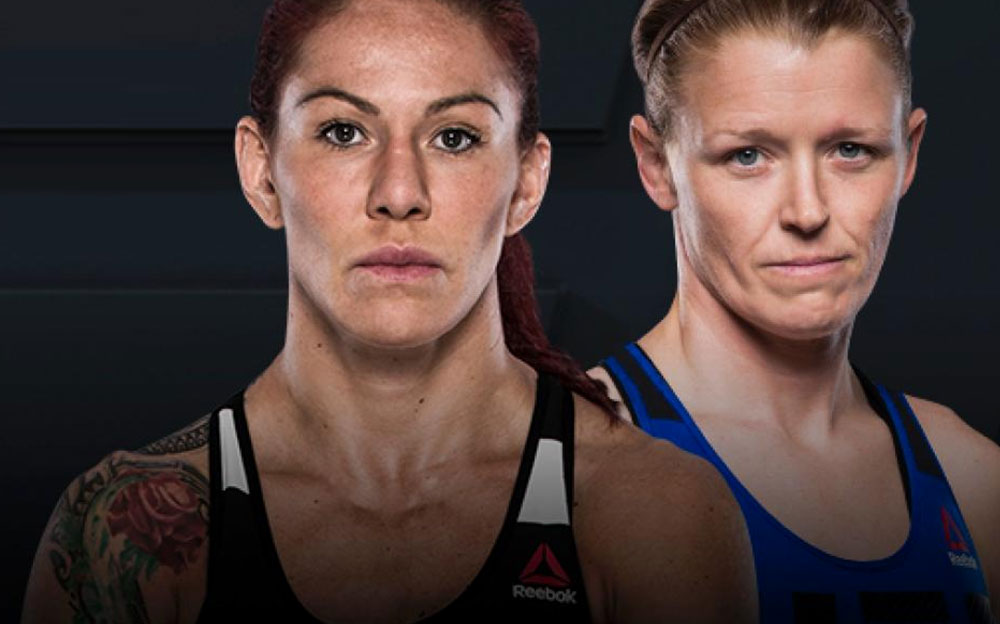 OFFICIAL TEAM CYBORG UFC 214 PRESS RELEASE:
After 10 months out of the cage I am finally getting set to make my return July 29th inside the 18,000+ seat capacity Honda Center in my American adoptive home of Orange County, Anaheim California for UFC 214! This will be my first fight for the UFC in the USA, and after two catch-weight fights at 140lbs, I will be making my return to 145lbs to defend my world #1 ranking for the Vacant UFC Women's Featherweight World Title.
MAKE SURE YOU ARE WEARING THE OFFICIAL CYBORG NATION UNIFORM WHEREVER YOU WATCH UFC 214 IN THE WORLD!
ORDER Women's USA, Men's USA, GLOBAL Sales.
Official Afterparty will be Avenues Bar and Lounge as it will feature some of top Brazil DJ's and Dancers!!
This is a special fight for me for many reasons. It will be my first fight in the UFC in the United States, and my first fight since becoming an American Citizen complete with an American Passport! I am excited for the opportunity to showcase all of the hard work my team of coaches have organized and put together and look forward to showing all of my fans on Cyborg Nation why I have been able to remain undefeated the past 10 years in the sport of MMA.
I have a very strong support system behind me, and there are several companies that deserve recognition for helping support #TeamCyborg as we prepare for our first opportunity at the UFC World Title at UFC 214. It is important that fans of Cyborg Nation recognize these companies make it possible for me to compete at the highest level and maintain the highest standard of training while doing that. I ask my fans to visit each of the sponsors and get familiar with their products and brands. These companies have been selected through a careful process to ensure the same reputation for reliable, trustworthy, and unmatched professionalism is exemplified in each of these companies the fans on Cyborg Nation are expecting from me when I step inside the cage July 29th. It has been a great experience seeing the support of my sponsors as we continue to find innovative platforms to introduce their brand to the audience of loyal Cris Cyborg fans!I
Take a few minutes to show your support for those who support the sport! Below are a list of official companies that are part of Cris Cyborg's UFC 214 World Championship Fight.
Quality that lasts Cold Steel Knives showing USA quality craftsmanship
The easiest way to warm the body up and get a sweat is using TC1 Gel to enhance the workout!
Check out how we made weight and kept our strength for UFC 214 with T-2 Iso Suspension Trainer TRAIN ANYWHERE!!
The official Cardio Fitness Machine of UFC 214 training camp Versa Climber
Reebok the official sponsor of #UFC214 fighter uniforms
Prime Espartos leading combat training
Brazil's Leading Vegan supplements Natural Science
Product every girl needs in their life with the tips to use it Makeup Artist Kat Carollo
Treatment:Dr Ringdahl ,Dr Eli Samba, Dr. Chueh, Fisio Pro 1, Float Therapy Spa, HB Cryorehab,Linnus Institute
Canil Gabriela Bueno
RVCA supporting the lifestyle
Women Empowering Women with PinkBelt Fitness
Continue to follow my Instagram and Twitter @CrisCyborg to see exactly how my sponsors are helping me prepare for my UFC 198 fight!