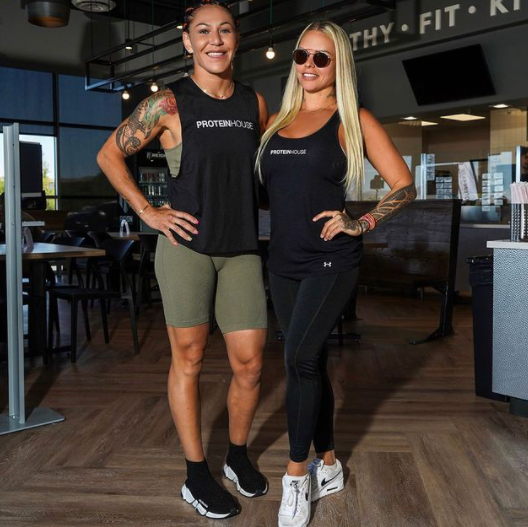 Cris Cyborg the grandslam champion attends Protein House Express Grand Opening in Las Vegas owned by one of the most well known female body builders of all times Larissa Reis.
Larissa Reis a well known Brazilian bodybuilder throught the world who lives in Las Vegas and is the owner of The Protein House and who just opened a new restaurant called the  "Protein House Express".
Cris Cyborg is a 4 time champion in the world she won a belt in Invicta, UFC, Bellator and Strikeforce. She currently lives in Huntington Beach California. She has a private gym in Huntington Beach where she runs PinkBelts, a woman only training camp.