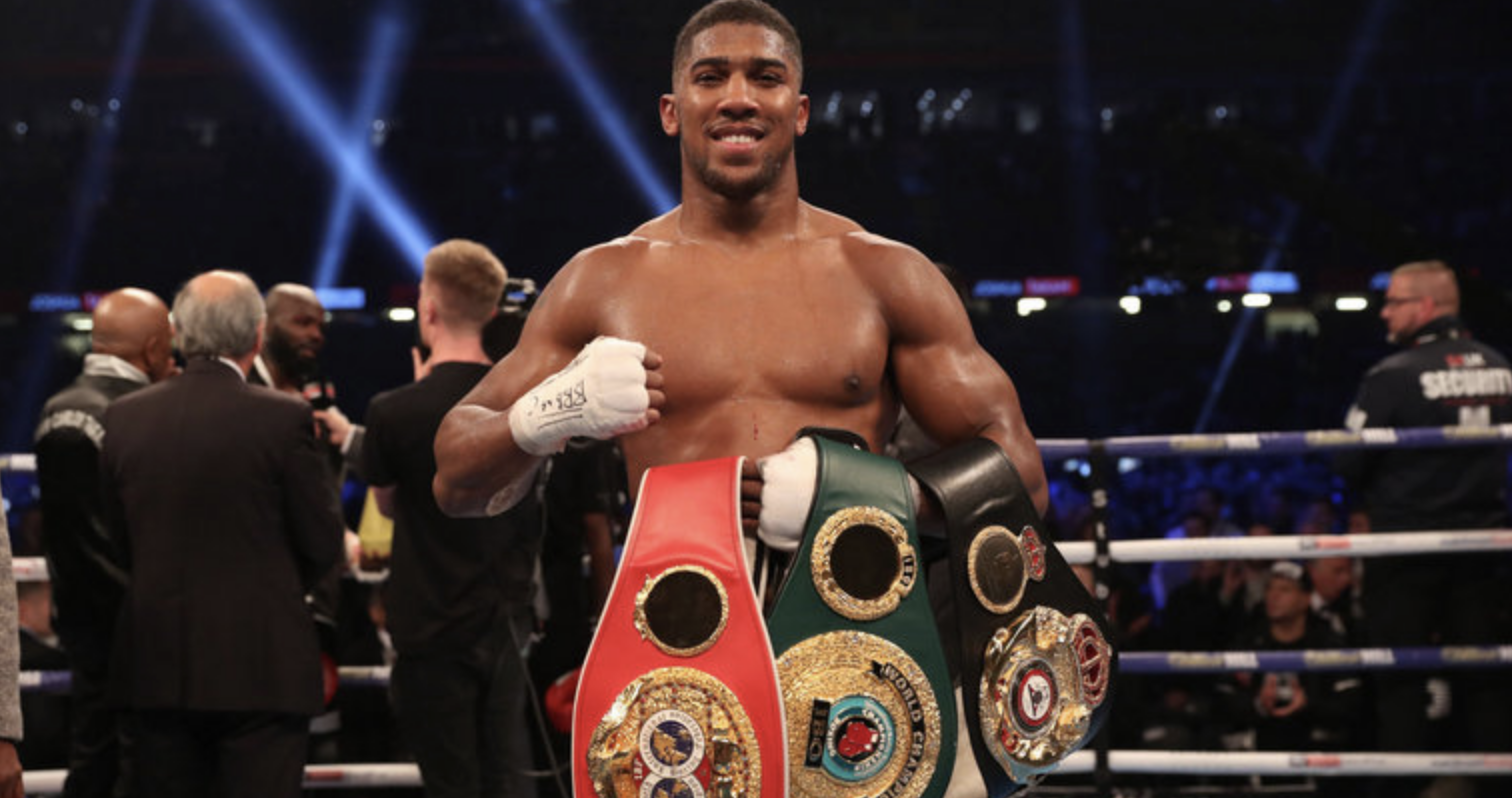 WOW! The UFC is about to get into boxing in a BIG way.  According to reports made by the British Telegraph the UFC is close to agreeing to a multi-fight deal with World Heavyweight Champion Anthony Joshua which could pay the British boxer 500 million dollars, placing him as one of the highest paid English boxer of all time.
Sources say that Dana White will attend Anthony Joshua's boxing fight next week against Joseph Parker in Cardiff and then will meet with the World Champions team to negotiate terms.  White has not made his desire to come get involved in boxing a secret, and has openly talked about Anthony Joshua by saying he "changed the face of boxing", now multiple sources are saying he is trying to lure the heavyweight world champion away from his current promoter Eddie Hearn.
The UFC which is the largest combat sports promoter loves the fact that Joshua has such a large international appeal and is already selling out 90,000 seat venues like his recent victory over Wladimir Klitschko.  The UFC has already applied for a boxing and played a large role into promoting the Mayweather Vs. Mcgregor Megafight.
If the UFC can sign Joshua it will immediately make Dana White a major player in the sport of boxing, and it could pay Anthony Joshua upwards of 50 million dollars per fight, and pay him a total of more than 500 million in total earnings. Joshua earned 15 million for his fight against Klitschko.
Hearn has told The Telegraph that he is confident in resigning his fighter, but Anthony Joshua who is a fan of the UFC has added interest to the conversation by giving interviews this recently where he calls Francis Ngannou and Jon Jones as potential fights he would be interested in.  Insiders are saying that Miocic Stipe Vs Anthony Joshua is a bout fans could possibly see in the boxing ring. Do you think we will see Anthony Joshua sign to the UFC as their first boxer?
Anyone remember when Cecilia Braekhus said her management was in talks with the UFC also? Hmmmm Cyborg anyone?