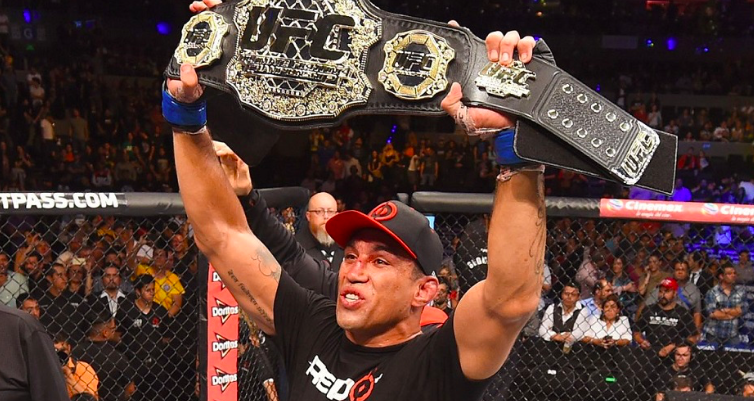 While other sporting athletes enjoy the opportunity at Due Process before having any announcements made that are counter productive to their brand, with the current way the USADA program is designed, UFC fighters are not given that same luxury.  Fighters such as Cris Cyborg, Josh Barnett, Minotauro, and JDS have been cleared following the investigation process, the stigma of their flagged samples remains often years after the situation has been cleared.
Werdum who had a recent main event in Russia announced, recently saw that bout get placed on hold with news that a flagged sample had been collected by Werdum and the USADA offices. Speaking on his social media Werdum quickly issued this statement, "One of my urine samples from April tested positive for a prohibited substance. I am working with my team, the UFC,  and USADA to understand what happened. I've always been careful with everything I take and I've always supported a clean sport. We will work hard to solve this misunderstanding and I hope soon to be able to go back to the octagon and do what I love."
There will be an independent review done by USADA where they will investigate the source of the failed sample giving Fabricio Werdum an opportunity to explain how the performance enhancing substance entered into his body.  Werdum a BJJ World Champion, and former UFC Champion has never failed a drug test for any performance enhancing drug in the past.