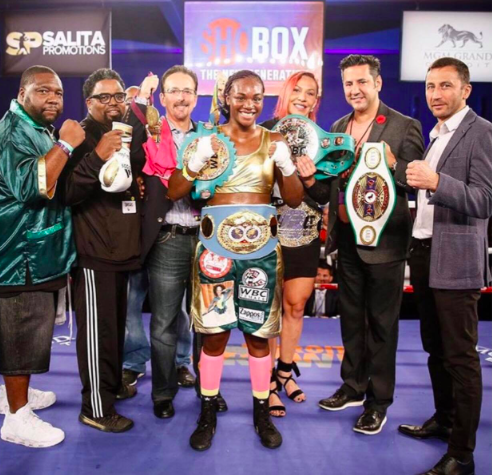 For years women have been told they couldn't box, then they were told they shouldn't.  The rules of boxing for Men and Women are fundamentally the same, punch without being punched and hit without being hit, however the time and length of the bouts are very different.  For men they typically compete for 12 rounds of 3 minute at the highest level, while for women they are relegated to 10 rounds of 2 minutes.
Despite the fact that many women have asked to compete in 3 minute rounds, very few sanctioning bodies will regulate a 3 minute bout for women wanting to compete in professional boxing.  Studies are cited stating how boxing is somehow less safe for a woman than it is for a man, despite the fact that women are still competing against other women and not their male counterparts.
The Cyborg Nation Station recently covered the topic asking Cris Cyborg how she felt about fighting 2 minute rounds Vs. 3 minute rounds.  Cyborg an experienced MMA world champion said that it was her belief that 3 minute rounds would be safer because the added minute would allow for more time for the bout to develop.  Co host Ray Elbe noted, that one of the big proponents of female boxing is that fans complain that bouts often go the full time and are not completed inside of the distance, Ray noted that the most recent Claressa Shields fight most likely would have been won via KO in several of the rounds had Shields had an additional minute to work.  What do you say Cyborg Nation? Should women fight the same time as men in boxing?