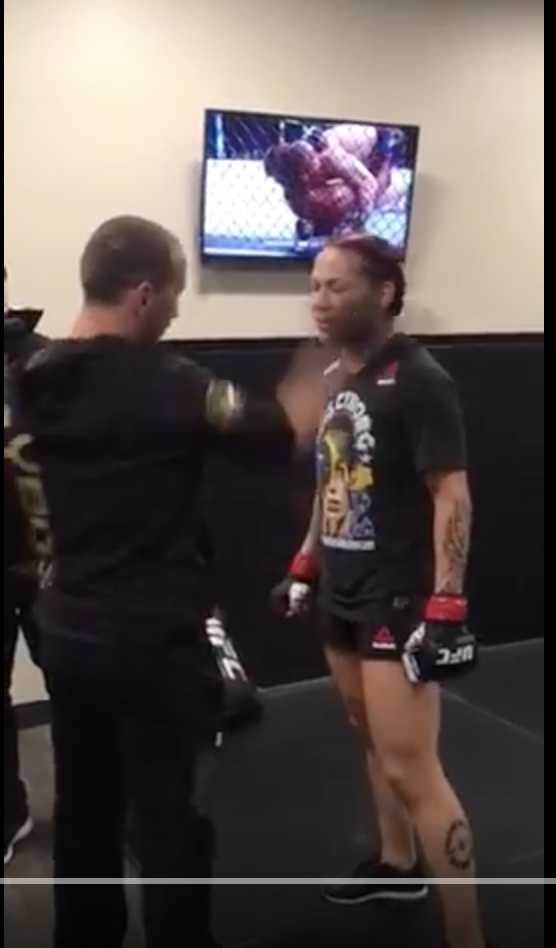 The baddest chick on the planet is how many people reference Cris Cyborg, and after this footage of her head coach Jason Parillo has leaked, it would be hard to argue that!  In a pre fight ritual Coach Parillo gives Cris Cyborg one of the hardest slaps to the face we have ever witnessed!
Jason Parillo is known as one of the top boxing coaches in all of MMA and has helped champions like Tito Ortiz, BJ Penn, Michael Bispbing and Cris Cyborg capture world titles while working under his tutelage.
Cyborg went on to beat Holly Holm by decision landing almost DOUBLE THE SIGNIFICANT STRIKES that Holly Holm landed in each round.  Undefeated in over 12 years of MMA competition, and a 3x World Champion at 145lbs, Cris Cyborg has stated in order to grow the featherweight division her next fight will be against a ranked 145lbs female fighter with a win in the last year.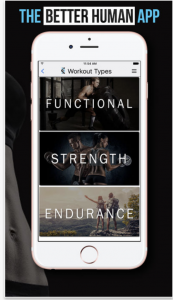 If you are not using the BETTER HUMAN APP as you are trying to reach your 2018 New Years fitness goals, make sure you download the APP.  Get the premium access and use the discount code: CYBORG to save.  BHA is the easiest most effective way to manage your micro and macro nutrients while storing workout details and fitness planning all in the same place!  Do yourself a favor a get started on your path to fitness success TODAY by  downloading for the Iphone HERE and if you are an ANDROID user HERE.