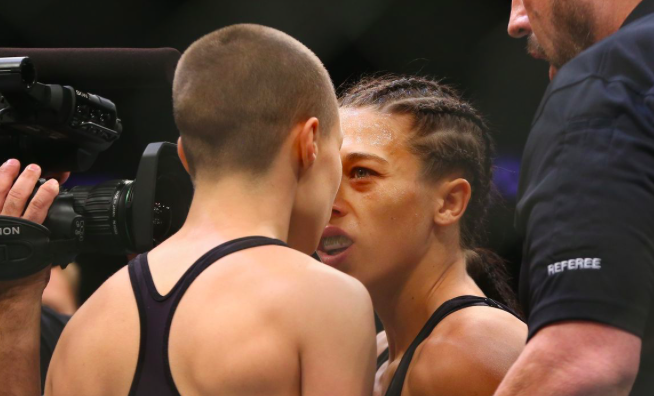 It wasn't that long ago that former straw weight champion Joanna Jedrzejczyk was telling everyone her plans were to become a 2 division UFC Champion by moving up to the newly created 125lbs weight class, while already being a champion of the UFC's 115lbs female division. Those plans seem to have changed however, following back-to-back losses to Rose Namajunas.
Speaking with MMANYTT, Joanna Ex Champion revealed that she may move up to the next weight class
"It would definitely be a more healthy solution. After 15 years in the sport, my metabolism is wearing out. We have some limits – even though I think limits are only in our heads, time goes on. But I still feel young, my last camp was the best camp in my life."
"We will see, perhaps I will have one debut fight in flyweight, but getting strawweight belt is definitely still my goal. Many people ask me about the trilogy, as I said, I don't know. I don't know if Rose will still be the champion. I still feel hunger to fight the best, to reach the highest trophies, as I felt for 15 years of my career. So it's my intention to fight for the UFC belt again."
What do you think UFC Fans? Will we see Joanna Jedrzejczyk move up a weight class to compete for the for the 125lbs belt in the UFC? Joanna fought Muay Thai at that weight, losing twice to Valentina Shevchenko at that weight class.  Do you think Joanna Jedrejczyk Vs. Valentina Shevchenko would have a different outcome in MMA at that weight class?