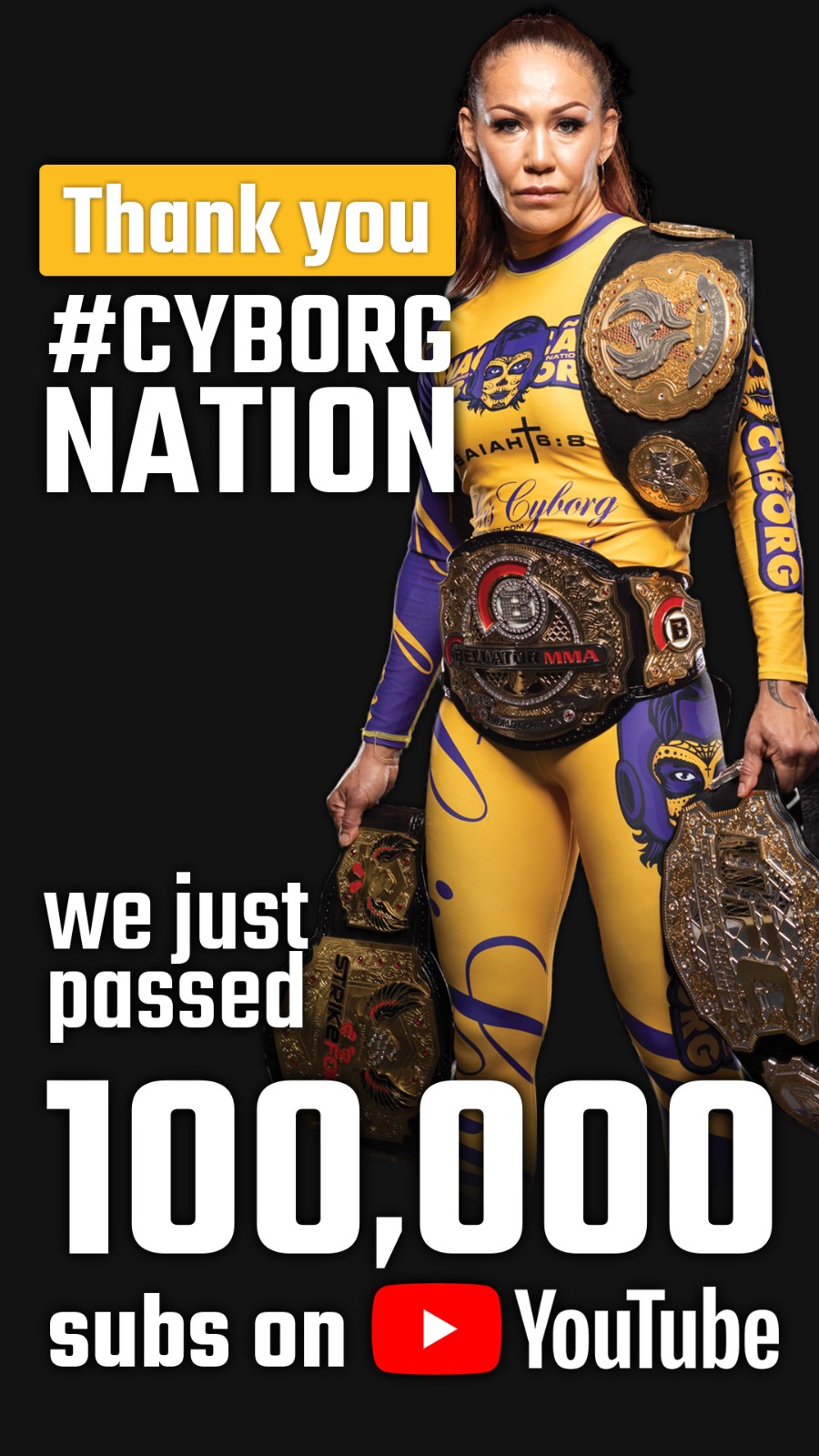 Cris Cyborg really did change the game when she released her self titled 'Cris Cyborg' the documentary which gave fans a rare behind the scenes look at her struggles to compete at 140lbs.  During a time when the UFC refused to recognize her as a World Champion despite a 12 year unbeaten streak at featherweight the promotion forced her to compete at 140lbs twice before public pressure grew and created the formation of the 145lbs weight class in the UFC.
Since that documentary the Channel has continued to produce great content including Cris Cyborg bringing Fresh Water to a Batwa tribe in Africa, Her first boxing fights, and all of the Bellator MMA classics, not to mention her epic showdown with Dana White after she had finished her UFC Contract.
Cyborg who was one of the first MMA fighters to create her own promotional content has helped the channel evolve over the year producing a Mixed Combat event called NacaoCyborg fights which features many of Brazil's top up and coming talent as well as her weekly Combat life recap show with James Lynch entitled 'The Catch Up' If you are not already subscribed to Cris Cyborg youtube channel be sure to join the family!