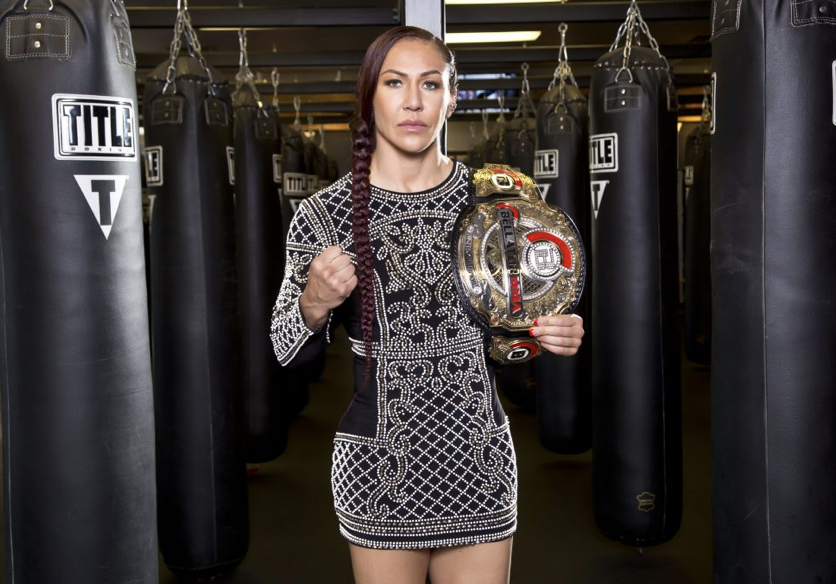 With 12 hours of streaming and 1.29 million hours watched, the TWITCH Stream Aid Event was a huge success raising over 2.7 million dollars for the COVID-19 Solidarity Response Fund for WHO (World Health Organization) which is powered by the United Nations. The Live Aid event featured performances by John Legend, Garth Brooks, Steve Aoki and live gaming with NFL stars like JuJuSmith-Schuster, Richard Sherman, and Darius Slay while WWE stars like Cesaro and Xavier Woods also made appearances.  During the 12 hour stream were NBA stars Baron Davis, Josh Richardson and fellow MMA star Stephen "WonderBoy" Thompson filled a star studded list of premium sponsors backing the event that included; Amazon music, Verizon, Gillette, Proctor & Gamble.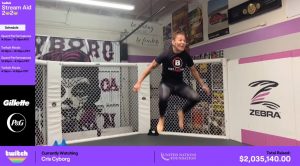 With an average of over 100,000 live viewers the event was a great success with peak viewership reaching a live stream of 130,795 viewers. During the broadcast Cyborg performed a workout routine entitled "10,9,8″ which was a countdown series of 5 workouts live on TWITCH.
Jumping Jacks
Sprawl
Pushups
Situps
Jump Knees (or Squats)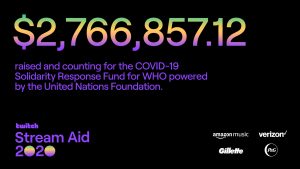 To complete the Workout preformed by Cyborg, you have to do 10 of each exercise, then 9 of each, completing the row of 5 exercises and then counting down the total repetitions until you reach the number '1'.  Once the exercise starts there is no break, it should take between 5-10 minutes to complete depending on experience and fitness levels.  Cyborg has been preforming similar workouts during the Corona Virus social distancing which has been occurring around the world.  If you are interested in participating in one of those workouts subscribe to her Youtube Channel.