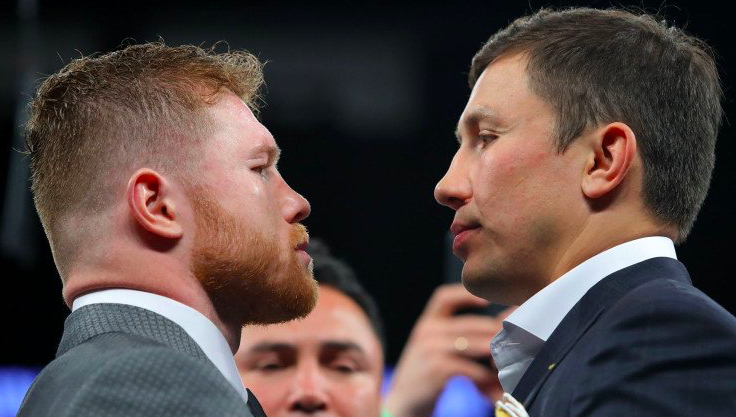 With news that Saul Canelo Alvarez has enlisted into year round VADA testing for performance enhancing drugs, it appears as if Golden Boy and Oscar De La Hoya are gearing up for September showdown, tentatively being targeted for Mexican Independence Day. De La Hoya stated he was 75% sure this fight would happen, however left the room open for Canelo to fight someone else if negotiations are not able to be finalized.
Canelo received a 6 months suspension fro the NSAC when he submitted a urine sample containing the banned substance Clenbuterol which is listed as a performance enhancing drug by VADA.  Canelo said that he believed the results came from contaminated meat he consumed in his native country of Mexico.  Golovkin seemed upset and genuinely appears to believe Canelo was attempting to use a banned PED.
GGG promoter Tom Loeffler has not stated if he is going to try an negotiate the rematch to take place outside of Las Vegas, the site of the first bout and a controversial draw that many people felt Canelo the Golden Boy fighter had lost.  One judge scored the fight 10 rounds to 2 in favor of cannel while another scored the fight 114-114 which leads many boxing fans to feel that GGG doesn't have a legitimate chance of defeating Canelo if it goes to the score cards in Vegas.