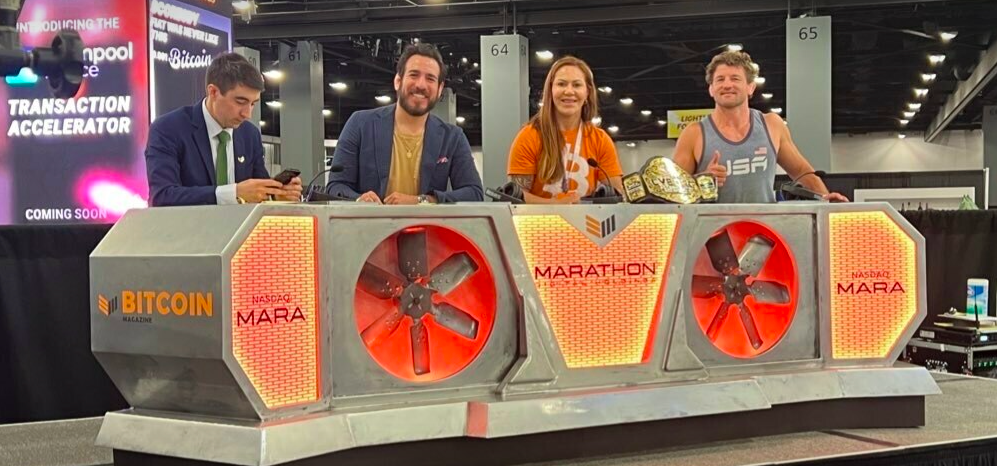 Miami Florida played host to the Bitcoin world with the 2023 Bitcoin conference, bringing many of the world's greatest minds together to share their thoughts, projects, and predictions on the technological advance that is sound money, Bitcoin.
Cyborg, Ben Askren, and Kenny Florian are 3 UFC veterans who are considered early adopters of the Bitcoin technology.  Cris who is the only Grand Slam Champion in the sport of MMA was one of the sports earliest adopters with her ONLINE SHOP accepting SATS for merchandise sales and and more.
With the conclusion of BTC 2023 in Miami it was announced that next years conference will take place in Nashville Tennessee.  For individuals interested in  learning more about Bitcoin technology the 2024 conference will take place July 25-27th.  Use Code: CYBORG to receive a discount on your early bird tickets for next year's event.
Over the last five years, The Bitcoin Conference has become the world's largest gathering of bitcoiners. From breaking announcements and international media coverage to countless meaningful talks by thought-leaders and industry innovators, we are excited to continue our drive for global hyperbitcoinization.

From July 25th – 27th, 2024, we'll be taking The Bitcoin Conference to the city of music and freedom – Nashville, Tennessee.
‍
Join thousands of attendees for countless opportunities to learn, engage, and network across three days of pure bitcoin signal.