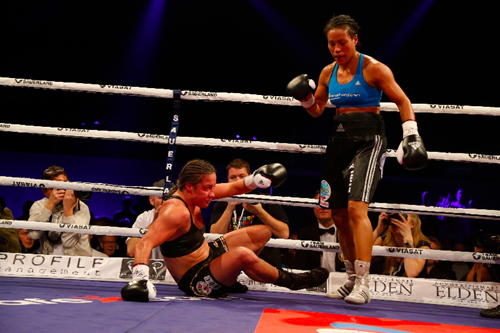 When it comes to evaluating someone's boxing skills, strategy, and techniques you would have a hard time finding someone with better credentials than Cecilia Braekhus to give their opinion.  Currently ranked as the #1 female boxer in any weight class according to Ringside Magazine, Cecilia Braekhus is a perfect 32-0 as a professional in boxing.  The only woman, and only the 4th boxer of all time to capture the IBF, WBO, WBA, and the WBC world titles at the same time, Cecilia was actually scheduled to face Holly Holm in a 12 round boxing match before Holm abruptly discontinued her boxing career to pursue Mixed Martial Arts competition.
Flying in from Norway to be a part of Team Cyborg's preparations for UFC 219, Boxing strategist and fight legend Braekhus had this to say about Holly Holm.
"Holly Holm can not knock anybody out in one punch… In boxing she was wearing them down, throwing a lot of punches however she does not have that one punch KO."  Braekhus went on to say that Holm is a great mover with a lot of ring intelligence, but that she thinks Cyborg is going to beat Holm at UFC 219.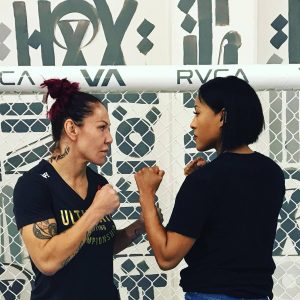 Do you think Cecilia Braekhus is right?  Will Holly Holm have the punching power to stand and trade with Cris Cyborg, or will Cyborg try and take the fight to the ground with her wrestling and effectively display her Brazilian Jiu Jitsu?  If you have not purchased your UFC 219 PPV, remember you can now buy the PPV directly to your cell phone!  To order 219 to your phone or other smart device click here!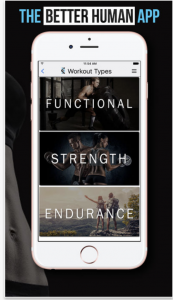 If you haven't started the #CRISCYBORG #FITNESSCHALLENGE yet, you need to join me and Gabi Garcia as we are getting set for your fights!  I have teamed up with the creators of BETTER HUMAN APP to create a CYBORG TAKEOVER where I send you my exact workouts for the lead up to the Holly Holm fight. These will come direct to your phone and you can do them along with me!! The app features a ton of other features, including the PHOTO RECOGNITION feature…literally all I do now when I am logging my micro and macros is take a pic of my food.  Once I have taken a pic of my food (which I do anyways, lol) the app then classifies the food and tracks how many micro/macro's I have eaten. This app is game changing and a BIG reason why I am in such great shape ahead of the fight with Holly Holm.  If you want the Cyborg Workouts, make sure you use the BHA code: CYBORG at registration! CLICK HERE TO GET STARTED