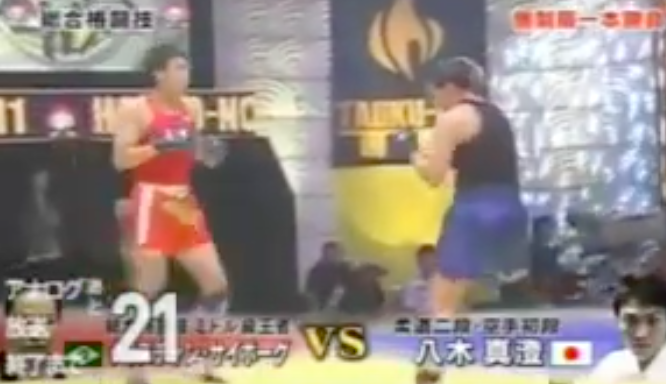 Japanese MMA has always been one part competition, one part show–all the way to the days of Inoki Vs Ali.  In today's flash back post we head to Japan where then "Cristiane Santos" appears on the hit reality TV show Honoo-no Taiiku-Kai TV where she faces a male comedian in an MMA fight.
Cristiane Justino went on to become the only triple crown champion in the sport of MMA by capturing 3 major world titles from 3 different promotions.  Winning the Featherweight divisional championships in the UFC, Strikeforce, and Invicta  Cyborg became the only professional MMA fighter to add 3 world titles in the same weight class on her resume.
Now partnered with Viacom and Bellator MMA, fans are excited to see an eventual matchup between Cris Cyborg and long time unbeaten Julia Budd to determine the #1 fighter actively competing at Featherweight in the world. Fans on Cyborg Nation, be sure to check out the latest Team Cyborg Merchandise in Cyborg's official online store!