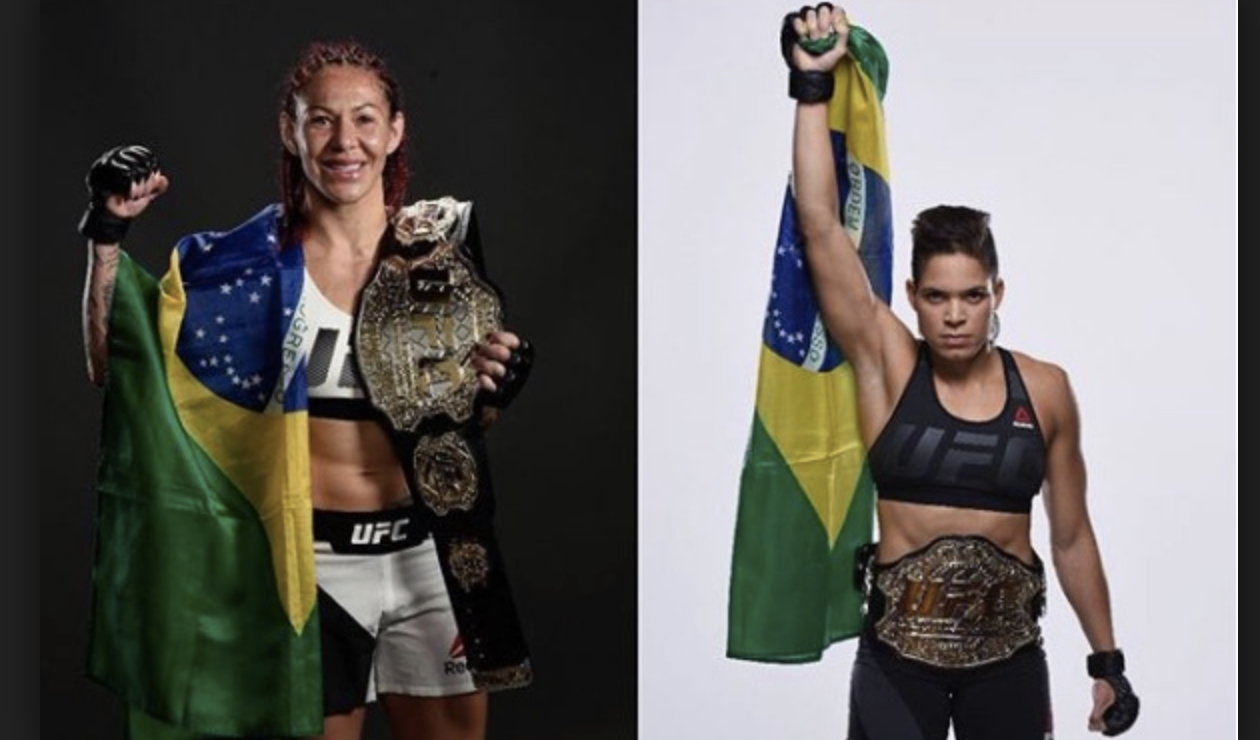 In a lengthy message released on her Social Media, Cris Cyborg replied to Amanda Nunes most recent call outs.  Nunes who originally spoke about fighting Cris Cyborg before the fight with Holly Holm has now indicated that the 6 months that has passed between that fight and now has not been enough time for her to put weight back on.  Nunes who originally called out Cris Cyborg has also recently stated she is interested in fighting another Brazilian named Ketlen Veira following her recent win against Cat Zingano at UFC 222.
Cyborg who originally had stated publicly that she would not like to face another Brazilian opponent, released a lengthy answer as to why written in her native Portuguese language and translated via CrisCyborg.Com
"I am Brazilian, from Curitiba, patriot, no one can deny. I always go to my weigh in's with the colors of Brazil on my face, our country that doesn't give up on fighting.  I do not only represent the flag of Brazil, but those who struggle daily living in a country with so many issues.  The lack of structure that has made so many of us leave the country which we love so much, just so we can follow our dreams.  To show our power, I always ask to fight with the best fighters. I have avoided fighting with Brazilians, because just like me, they have been through many difficult times.  I know it is inevitable that I will have to fight a Brazilian, but this fight is different because she asked for me.  Several Times.  I have accepted fights with her and now she wants to fight for the belt against another Brazilian (Ketlen Vieira), before she has event seen the outcome of her next fight.
After all (the promotion), who loses is Brazil, but if Amanda wants to fight against a Brazilian, let it be me next. I was challenged, and I accepted it. (Amanda challenge) requested and accepted.  If Amanda is suppose to fight a Brazilian next, I must be the first! After all, just like the colors I represent, I'll remind you "You will see that a child of yours doesn't flee the fight." (excerpt from Brazilian National Anthem)
Will we see these two Brazilian Stars fight against one another UFC 226 in Las Vegas July 7th? Fans on Cyborg Nation wanting to see this fight make sure you sound off on twitter and instagram to let the UFC know this is the SUPERFIGHT you want for your International Fight Week!