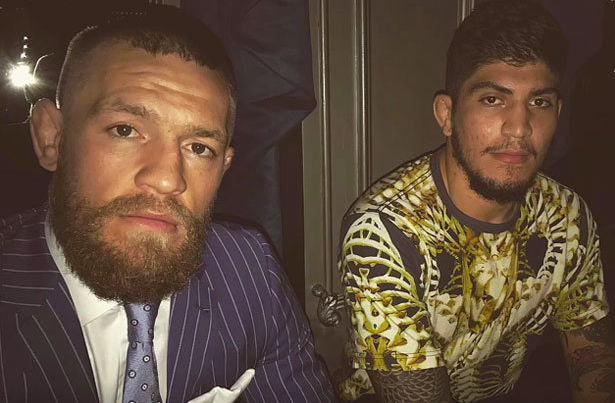 There is a lot to be said about the Blue Print Conor McGregor has put together in regards to promotion and securing your place inside the company.  It's undeniable that McGregor has been able to use his leverage in an unprecedented manner to gain favorable treatment and special allowances due to his popularity.
It now appears that McGregor teammate Dillon Danis is going to copy the same formula and try to recreate the stardom and control of power displayed by McGregor and the UFC with their rival Bellator MMA. Speaking to MMA Mania, Danis said about tonights opponent-
"He's just another man in front of me to be honest," Danis said. "I've been preparing for a world championship [level] fight. I don't see myself like this is like a end-all, be-all … you know? I'm training to be the best so it doesn't really matter about [Walker] or anything like that. I feel like there is no opponent when you fight, so, I wouldn't say I really worry about his skill set or anything like that because I am prepared to face the best. I feel like this man is a sacrificial lamb," Danis said. "This is a one man show and everybody's tuning into this card to watch me. Let's just be honest about that. I feel like after this fight I will run the company."
While Danis hasn't had a professional fight yet, he is considered a hot prospect.  Watch his fight tonight on the Paramount Network as part of the Fedor Emelianenko Vs Frank Mir Bellator 198 will air tonight 9/8c on the Paramount network.