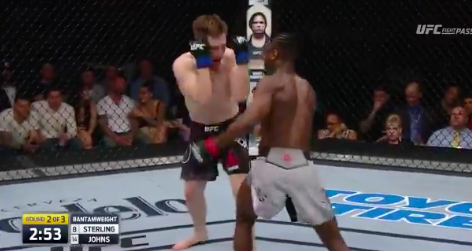 The last time we saw Aljamain Sterling in the cage he was left on the mat a victim of one of the scariest KO's of 2017 when he lost to Marlon Moraes at UFC FN 123.  Prior to that defeat he had beaten surging prospect Augusto Mendes and former champion Renan Barao to make his climb towards a title shot.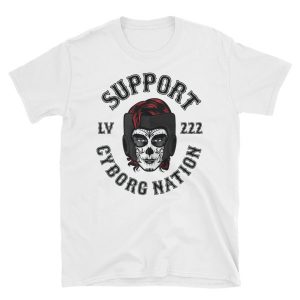 Brett Johns who entered the fight 15-0 is one of the top prospects out of Europe.  The 15-0 prospect got one of the most impressive submissions the UFC has witnessed when he submitted former title challenger Joe Soto with a calf slicer off a failed takedown.  Now 3-0 in the UFC Johns new a win over Sterling was going to put him in strong contention.
The action was fast paced to start the fight.  Brett Johns did a good job in the first round but the Matt Serra trained fighter Aljamin Sterling started to grow confidence in the second round as both fighters started to open up and trade leather.  Aljamin was able to utilize his speed and land several big strikes in round two on Brett Johns. Sterling was able to take a dominate win in the third round as the bout ended with him striking against Brett Johns as the bout ended.
Last-minute predictions?#UFCAC pic.twitter.com/3c05wsNruJ

— UFC (@ufc) April 22, 2018
Who said they were just grapplers?!@Funkmaster_UFC and @36Johns are throwing leather in round 2! #UFCAC pic.twitter.com/H3LI0j3wxU

— UFC (@ufc) April 22, 2018
Caption this Serra-Longo corner talk 😂😂😂#UFCAC pic.twitter.com/u4zp6TbzlC

— UFC (@ufc) April 22, 2018
What a performance from @Funkmaster_UFC! #UFCAC pic.twitter.com/D5NQfwxXhz

— UFC (@ufc) April 22, 2018