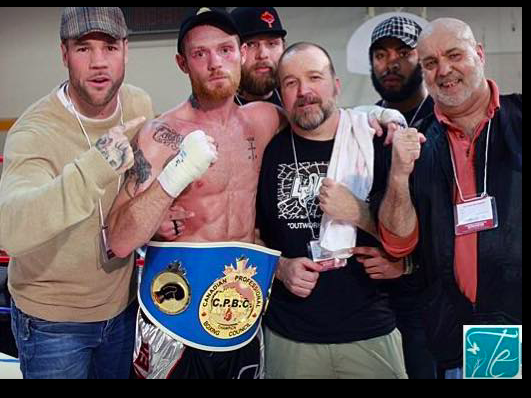 Friday night Boxer David Whittom was confirmed dead by relatives following 10 months of being placed in an artificial coma following complications from damage suffered during a boxing competition in Canada.  Whittom was 39 years old.  His partner Jelena Zerdoner told reporters in french, "With a broken heart in a million pieces, I announce to you my friends that David Whittom has joined the angels and my mother this afternoon."
Whittom lost his fight in the 10th round to Gary Kopas in a match that was for the Canadian Professional Boxing Council's cruiser championship belt.  The fight was held in Fredericton and following the fight he was taken to Saint John Regional Hospital where he underwent surgery after doctors noticed a hemorrhage on his brain.
The family had hoped he would wake up and talk again, however that never happened.  Kopas told reporters that he questioned the referee about keeping the fight going when he saw that Whittom was in bad shape, however he was trying to win the sporting competition so he continued striking.

If you are looking to start off the summer right, get started with my functional meal and diet plans.  Working together with the creators of the Better Human App we have developed an easy and convenient shopping list and meal plan that will help you reach your micro and macro intake needs.  To get your hands on the plans, click here!