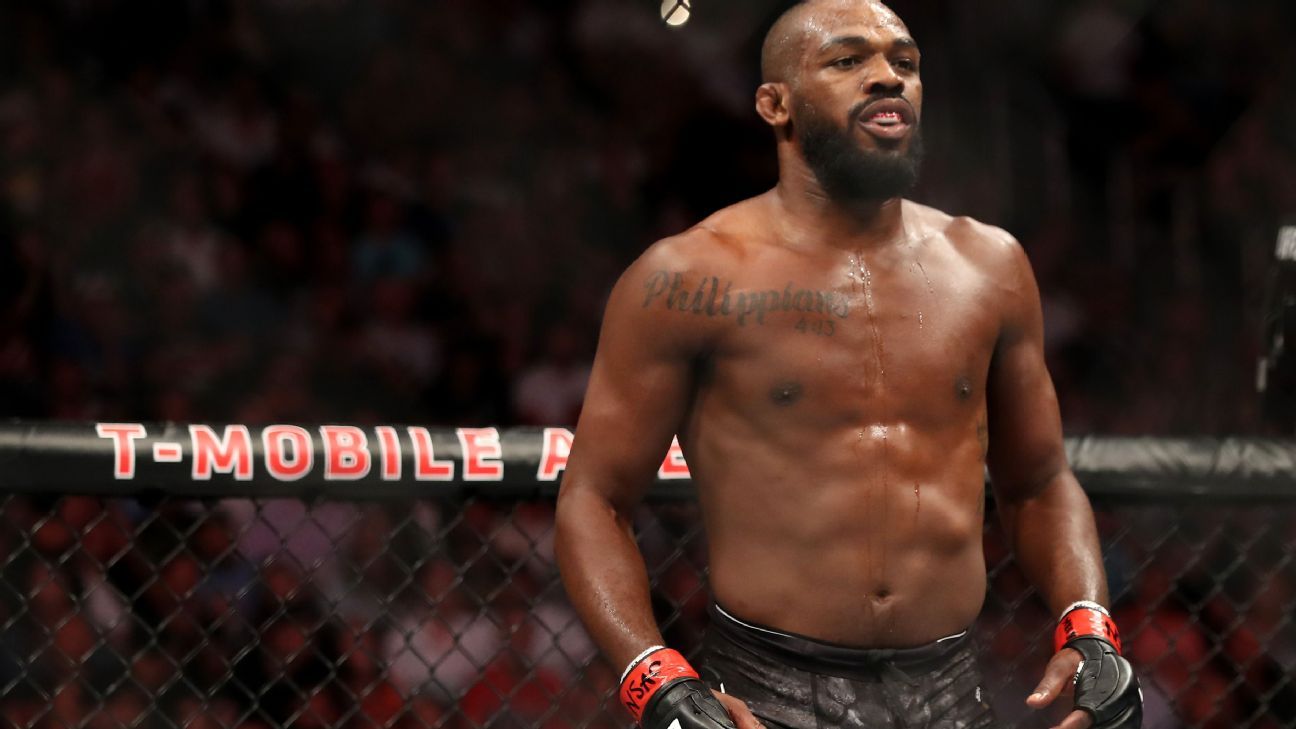 Today the champion Jon Jones was arrested for domestic violence and tampering with a vehicle in Las Vegas, Nevada and he is currently in county jail. TMZ sports were the first ones to get the info and made sure to say that they received a call from Ceasers Palace around 5;45 in the morning. Jones was arrested for a misdemeanor of domestic violence and for the felony of tampering with a vehicle. Jone was in Vegas this week because his fight against Alexander Gustafsson is going to be added to the UFC Hall of Fame. Jonathan Dwight Jones is an American MMA fighter that was born in Rochester, New York today he is currently signed to the UFC, where he fights in the light heavyweight division. He has a record of 26-1, he has fought many well-known people like Thiago Santos, Alexander Gustafsson, Daniel Cormier, Anthony Smith, Chael Sonnen, Lyoto Machida, Mauricio Rua, Ryan Bader, and many more. Jon Jones is now in the Las Vegas County Jail for domestic violence.
Jones adviser Richard Schaefer told the ESPN reporter Mike Coppinger, "The facts are still developing, we really don't know yet the full story so I'm not going to make any comment until I have a chance to talk to Jon and until we see how this plays out."
Make sure that you stay tuned by following Cyborg on her socials to be updated and make sure to also check out her website to see what's going on with the champion. Also, if you want to watch Cris Cyborg's podcast with James Lynch the podcasts are on Cris Cyborg's Youtube channel every Sunday. Make sure to stay tuned on Cris's Instagram, TikTok, and more to know what's going on in her daily routines and to know more about her fighting camps and training. Also if you are looking to lose weight, learn self-defense, possibly compete -one day, or are wanting to better understand the sport of MMA then Cris's Technique Thursday videos are for you. You can learn weekly skills/drills from Brazilian Jiu-Jitsu, Wrestling, Muay Thai, Kickboxing, Boxing, Judo, Fitness, Conditioning, and more – from mixed martial arts only Grand Slam Champion Cris Cyborg as she shares with us some of her favorite and most used beginner techniques. The Technique Thursday videos are exclusive to members of her Cyborg Nation.