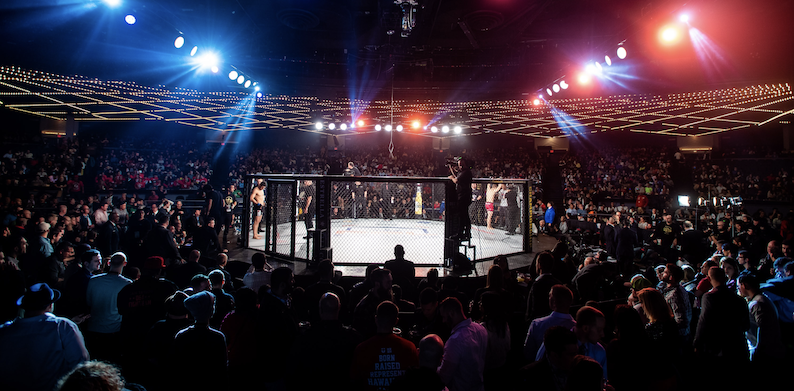 The Professional Fighters League (PFL) is continuing to expand it's footprint on the sport of Mixed Martial Arts as they compete with Bellator MMA for the consensus #2 promotion in the sport of Mixed Martial Arts by brining the 2023 PFL Season to the Virgin Hotels in Las Vegas inside The Theatre bringing the brand to the Fight Capitol of the world Las Vegas.
Last week's PFL #1 featured returning champion Brendan Loughnane fighting former WSOF/UFC superstar Marlon Moraes at 145lbs.  The defending champ proved Moraes best years as a fighter are behind him as he stopped the once standout fighter in the second round via leg kicks.  With the defeat Moraes who was once star of the sport is now 1-7 in his last 8 fights with his last victory coming in 2019 via split decision.
Defending PFL Light Heavyweight Champion Rob Wilkinson also found success against UFC veteran Thiago Marreta Santos who similar to Moraes has hit a rough patch in his career dropping to 1-6 in his past 7 fights.  Other performances on the night included Will Fleury scoring a controversial decision over Krysztof Jotko and Buba Jenkins earning a decision over Chris Wade in their rematch after losing a decision in 2021 to the Long Island fighter.  Improving to 10-1 Conana Silva's son Joshua Silveira picked up the RNC submission over Sam Kei.
The PFL returns to Las Vegas April 7th for the start of the Women's Featherweight Divisions.