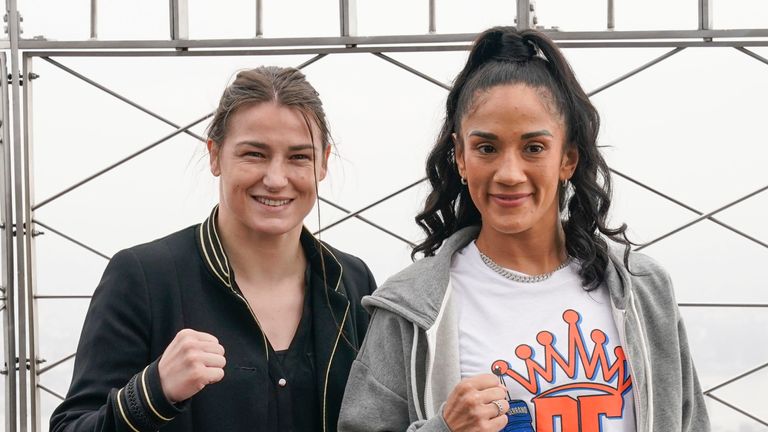 One of the fighters that did really well this last year was Amanda Serrano who took a win home on the same day as Jake Paul fought Woodley last year. She was the co-main event and she fought against Miriam Gutierrez. Miriam Gutiérrez Parra is a Spanish professional boxer who has held the WBA interim female lightweight title since 2019. As of September 2020, she is ranked as the world's fifth-best active female lightweight by The Ring. She has a record of 14-2 and has fought many great girls in boxing like Aleksandra Ivanovic, Katie Taylor, Karen Batiz, Bianka Majlath, and many ore girls too, however, she was not able to beat Amanda Serrano in their last fight due to Serrano's experience and skills.

And if you don't know who Amanda Serrano is, here is a little background info about her! Serrano is a Puerto Rican professional boxer, MMA fighter, and professional wrestler. As a boxer, she is the unified featherweight world champion, having held the WBO title since 2019; the WBC title since February 2021; and the IBO title since March 2021. She is currently 33 years old and was born in Carolina, Puerto Rico. She has a record of 42-1-1 and has fought many really good girls before like Yamileth Mercado, Daniela Romina Bermudez, Dahianna Santana, Heather Hardy, and the list goes on. She is now going to be fighting Katie Taylor this Saturday and it is going to be a very exciting fight since they are both really good fighters. 
Katie Taylor is an Irish professional boxer and former footballer. She is a two-weight world champion and the current undisputed lightweight champion, having held the WBA title since 2017; the IBF title. Katie is currently 35 years old and her birthday is July second. She has a record of 20-0 and is going to be fighting Amanda Serrano, an epic battle.
Today the weigh-ins happened today and the fight is going to be taking place tomorrow. Cris Cyborg is going to be attending the event in New York and so are other celebrities who are going to be in the fight. Make sure to stay tuned in the website to know what is going to be happening before and after this fight.