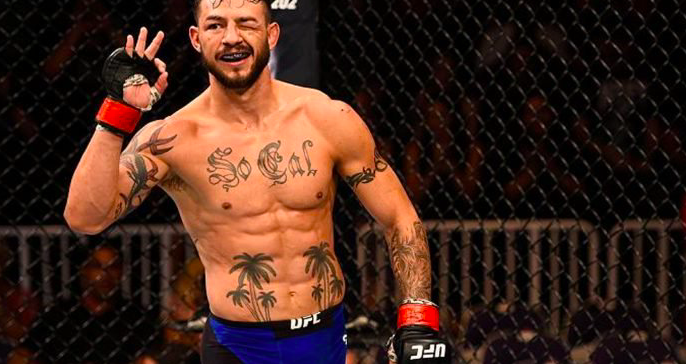 Cub Swanson has never fought for the UFC Featherweight Belt, but that hasn't stopped the fighter from being ranked in the top 10 for the better part of the last decade.  A Brazilian Jiu Jitsu Black Belt Cub Swanson was ranked #4 in the UFC when he fought out his contract against Brian Ortega suffering a difficult loss via submission after winning 4 fights in a row.
Swanson who fought out his UFC contract to become a Free Agent in an effort to maximize his value has been unable to reach a new deal with the UFC promotion.  now that Cub Swanson is officially a free agent it appears the UFC has removed him from their top 15 rankings.  Swanson who has a professional record of 25 wins and only 8 losses has had some amazing battles inside the UFC octagon including wins against Artem Lobov and Doo Ho Choi
While the UFC has an independent ranking system, the rankings are only inclusive of fighters who are currently signed to the UFC promotion and are voted upon by writers who are credentialed by the UFC promotion.  Many critics of the ranking system feel a true independent ranking system establishing title fights would help fighters maximize their value.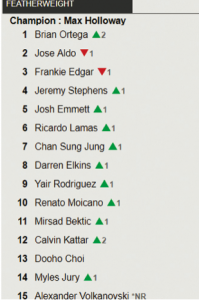 If you are looking to start off the summer right, get started with my functional meal and diet plans.  Working together with the creators of the Better Human App we have developed an easy and convenient shopping list and meal plan that will help you reach your micro and macro intake needs.  To get your hands on the plans, click here!