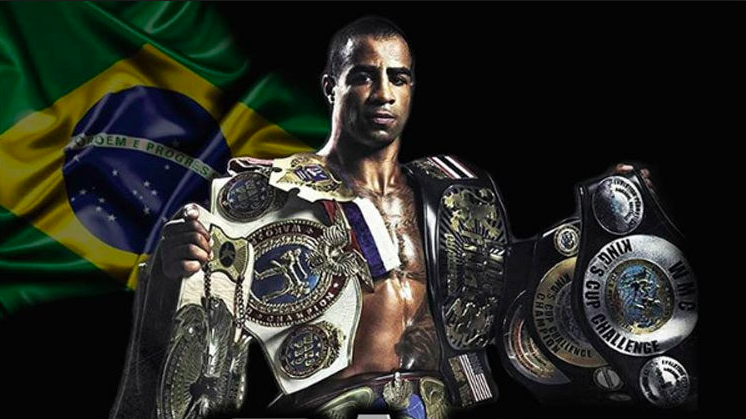 Cyborg has been putting together an All-Star cast of sparring partners and coaches ahead of her UFC 232 showdown with Amanda Nunes.  Continuing to work with Jason Parillo on her boxing, Cobrinha on her Brazilian Jiu Jitsu, Cyborg added Kenny Johnson's BOLT WRESTLING system into her training camp for UFC 232.
During this camp Cyborg has spent time training with several Thai coaches, including; Kirian Fitzgibbons of CSA, Aussie legend Nathan Carnage, and American Muay Thai champion Bryce Krause.  With South Africa's KO Artist Don Madge already as part of the camp, the addition of Cosmo Alexandre has built a formidable team.
On the addition of Cosmo to the camp, Cyborg had this to say, "Having Cosmo in training has brought a ton of good energy.  There is something about preparing to fight a Brazilian, and having other Brazilian's with you in camp, mentally I think it has brought my mind set to a new level ahead of Dec. 29th"
Cosmo Alexandre won the WMC King's Cup tournament in 2009, and lost a controversial decision the following year to Yodsanklai in the finals preventing him from becoming the first foreigner to win the prestigious title twice in a row. Originally from Sao Vincente, Sao Paulo. Cosmo has a Muay Thai kickboxing record with over 100 wins and less than 25 losses with notable wins over John Wayne Parr and Nampon Phuket Top Team. Competing in MMA Cosmo has a 7-1 professional record having gone undefeated since his decision debut loss in Bellator MMA.
If you have not ordered your KEEP BRAZIL CREONTE FREE shirt, make sure you pick it up in the online shop!