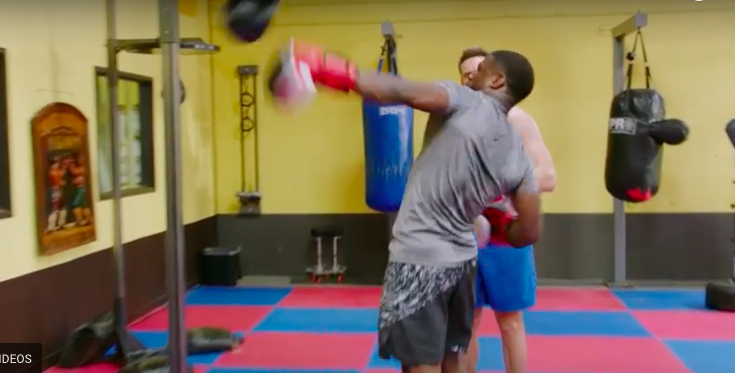 Kevin Hart is a boxing enthusiast, and a comedian. The actor who has put together hilarious skits mocking Floyd Mayweather, has recently put together a new Youtube series Called "What the Fit" where he trains with celebrities and professional athletes.
In his latest video Kevin Hart trains with fellow comedian Joel McHale with Evander "The Real Deal" Holyfield who is the only four time world heavyweight champion in the history of boxing.  As an amateur Holyfield represented the USA for a Bronze Medal at the 1984 summer Olympics.
With an overall record of 44 wins and 10 defeats, Holyfield is considered an all time legend in the sport of boxing. Winning his last fight against Brian Nielsen in 2011, Holyfield officially had his last professional fight in Denmark on Cinco De Mayo, a historic day for boxing traditionally.