Thursday will be the first time I have seen HOLLY HOLM as an opponent, when we will both be in Detroit as part of the UFC 219 ticket launch promotion.  I am excited to be less than a month out from this fight, as we have been in preparation for Holly Holm since my July 29th victory over Tonya Evinger to win the 145lbs championship belt.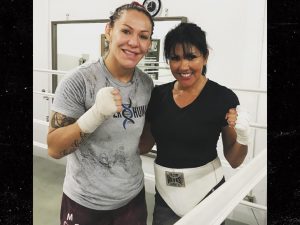 Ahead of this fight, my team wanted to make sure I had plenty of time to adjust to the differences between facing an orthodox and southpaw striker.  My team has watched fight footage on Holly Holm and has put together a good strategy to deal with her striking.  With almost 280 rounds of boxing in her professional career, Holly has a lot of ring experience.  Just counting the time she has had during her boxing career, that is equivalent to almost 23 UFC Championship fights that all went to a decision.  Since Holly has transitioned into MMA her fights have a tendency to last late into the rounds, and some fans might be surprised to know that Holly Holm actually has over 10 more minutes of cage time experience fighting MMA despite her later start in the sport.
Ahead of this fight we brought in a strong Southpaw striker with a heavy boxing and karate/muay thai background.  Don Madge, an EFC Lightweight world champion has come into camp as my 'Holly Holm' so that I can best prepare myself for all the variables an opponent like Holm brings to the fight.  We have studied the success of GDR, Miesha Tate, Valentina Shevchenko and feel that we have seen the strategies they used to counter Holm's unorthodox movements,  and we have seen opportunities in the fights Holm displayed her fighting style against Bethe Correia, Raquel Pennington, and Marion Reneau.  In addition to the film study, my team has done a great job of interviewing former opponents and listening to strategical advice they have been willing to offer.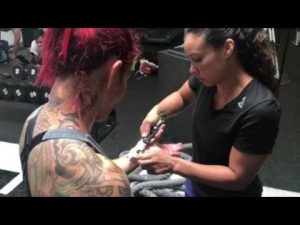 With all of the information we have collected, Don Madge has probably the hardest job in camp as he is forced to play out the strategies utilized by Holm as I familiarize myself with the changes in voice volume, flurries of punches, and unorthodox kicks.  While Team Holm feels confident that I have not faced a fighter like her, my team with Don have done a great job analyzing the footage Holm has from her fights and I feel confident I will be prepared for everything we will see Dec. 30th. We have really used this training camp to focus on the smaller details of ring movement, spacing, and timing.  I am excited at the challenge this camp has put before me and find it motivating to have the chance to show the results of all the hard work my coaches have been putting into me.  My team keeps reminding me that Holly Holm has never faced a BJJ World Champion. People forget I have won 2 IBJJF world titles and a bronze in ADCC.  She has not fought anyone like me either.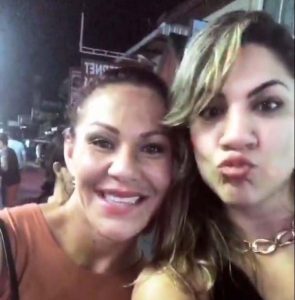 Coach Parillo has a great gameplan in place for my boxing, while Tito Ortiz has been studying the footage of Holm against the fence and in wrestling transitions from the clench and has put together flow wrestling drills that have me chaining my takedowns together in fluid sequence.  This week the UFC has been in the gym following my practices, interviewing my partners, and capturing promotional footage for UFC 219 Dec. 30th from the las vegas tmobile arena.
Tickets for the fight go on sale to the general public this Friday! Do not wait to purchase your tickets as this event will sell out!  If you are going to Detroit for UFC 218 make sure you look for me and my homegirl 2x olympic gold medalist Claressa Shields as we hang out ahead of Aldo/ Holloway.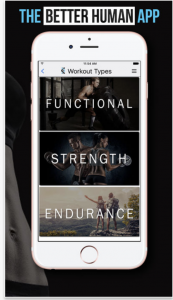 If you still have not downloaded the BETTER HUMAN APP You need to get this app for your phone!  Get the premium membership, and see how amazing the PHOTO FOOD RECOGNITION feature in the premium feature of this app is. BHA will change the way you track your micro and macro nutrients for LIFE!  Get the BHA here and use CODE: CYBORG!