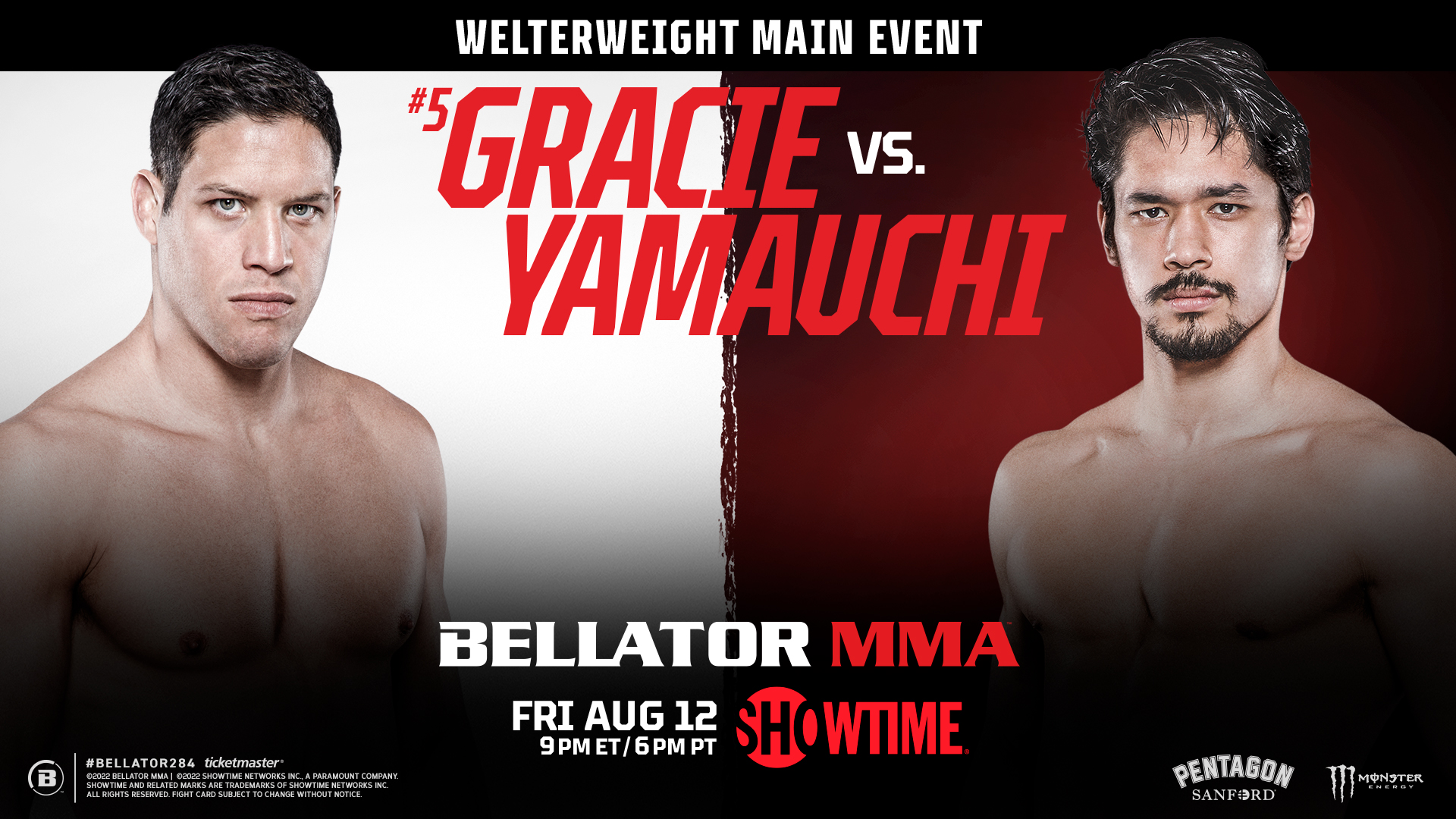 Fans of Cyborg Nation know that every Bellator MMA event we showcase the preliminary fights live here on CrisCyborg.Com before the main card starts on Showtime sports. Bellator 284 is a fantastic fight card for the promotion as it is headlined by a pair of Brazilian Grappling sensations as Goiti Yamauchi is competing against the historic Gracie Family when he faces Neiman Gracie in a 5 round main event.
Standout Russian heavyweight Valentine Moldavsky will also face undefeated Steve Mowry in the co main event for the fans at the Sanford Pentagon arena in Sioux Falls South Dakota. Former World Champion Ilima Lei Macfarlane will face Brazilian Bruna Ellen. Said Sowma faces the 7-1 Gokhan Saricam and Mr Van Zantacs Austin Vanderford will look to rebound from his loss to Mousasi with a fight against surging canadian Aaron Jeffery.
The preliminary fights will be headlined by Josh Hill of Canada against Marcos Breno and TEAM CYBORG member Justine Kish who will bee rematching DeAnna Bennett in a fight of two ranked Flyweights. Also on the card Sulivan Cauley will face Tyson Jeffries and Pat Downey will make his pro debut against the 0-3 Keyes Nelson. Rounding out the card Mitchell Mckee wand Bailey Schoenfelder will look to keep their undefeated records.
Fans of Bellator MMA are excited as Champion Cris Cyborg announced this week she will be making her first professional boxing fight Sept. 25th in Curitiba Brazil when she faces former World Title contender Simone Silva in the main event of the Fight Music Show 2.  For more info on Cyborg's next fight CLICK HERE.