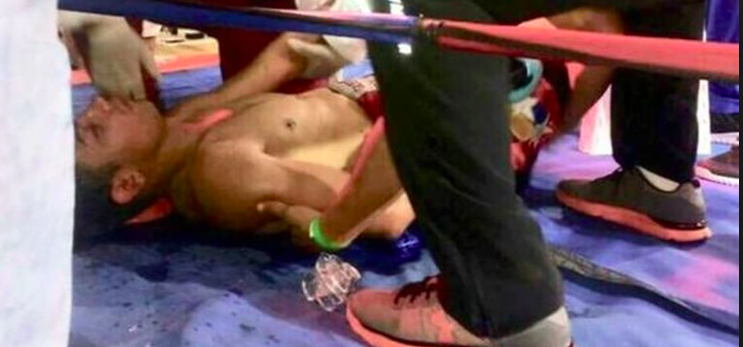 Sad news, and a reminder to the fighters and the fans of exactly what types of risks the athletes are taking when they enter into combat sports competition. Following a fight March 2nd, Venezuelan boxer Yeison Cohen has passed away.
According to the World Boxing Association following a fight March 2nd in Barranquilla following complications of injury from the fight.
Following this fight the WBA has demanded stricter regulations by the local commissioners, stating explicitly Colombia, when it comes to sanctioning the events in order to prevent this from happening in the future.The WBA didn't sanction the fight where Cohern passed away however they have stepped up to cover the medical bills associated.
Cohen collapsed at the end of the 7th round in a fight against Hugo Berrio in the featherweight division. For the 8th round the trainers of Cohen stopped the fight after realizing their fighter did not look well.  As his team tried to fan him with a towel to keep him cool, a crowd gathered as the ref realized  he was unconscious.
Being rushed via taxi to the local General Clinic of the North hospital by his trainer Eddie Pacheco because 'There were not any ambulances" Pacheco remained at the hospital until 5 am stating "I have never seen anything like this. It is huge despair and anguish.
Combat Sports are dangerous and can lead to death, regulations vary depending on where the event is taking place. as reported on boxing scene Barrio's trainer Sergio Cham stated "The doctor attended to him quickly, woke him up and they immediately took him to the hospital. It was a fair fight, there was nothing suspicious, it was a competitive fight."
At this time it is not known how fans can give in support we will update if information is given.

If you are looking to start off the summer right, get started with my functional meal and diet plans.  Working together with the creators of the Better Human App we have developed an easy and convenient shopping list and meal plan that will help you reach your micro and macro intake needs.  To get your hands on the plans, click here!