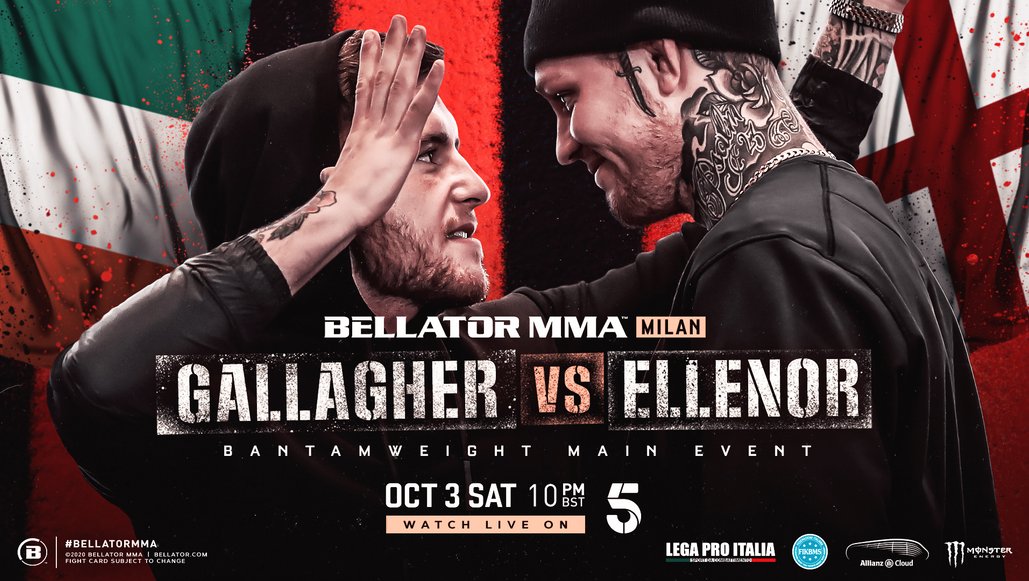 Bellator MMA announced the full card for their Oct. 3rd trip to Milan Italy as Irish Bantamweight
Gallagher will face Cal Ellenor in the Main event with Charlie Ward facing Andy Mazolo serving as the Co Main event and a super fight between Kiefer Crosbie and Charlie Leary taking place at a catchweight of 160lbs.
Heavyweight Alessio Sakara will face Darwin Rodriguez while we will see Carlo Pedersoli Jr face Acoidan Duque in an exciting preliminary matchup.  Watch all of the fights live in the USA on the Bellator MMA youtube account.  Fans on #CyborgNation can join Cris Cyborg in the fight chat
Also added to the card is a featherweight female fight featuring Sinead Kavanagh vs. UFC Veteran and Cris Cyborg Pink Belt Fitness alumni Katharina Lehner who will be making her Bellator MMA debut.  Cris Cyborg will return Oct 15th when Bellator MMA calls CBS Sports Network home with THURSDAY NIGHT FIGHTS!  Start the tradition with Cyborg Vs. Blencowe.